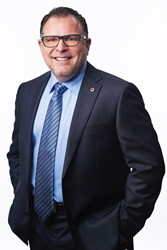 I am thrilled to be part of an organization like Access Healthcare, an organization that is fast emerging as the preferred service provider in the revenue cycle management domain. I am looking forward to working with the team to build new solutions and delivery capabilities.Jim Carlough
DALLAS (PRWEB) May 17, 2018
Revenue Cycle Management provider Access Healthcare announces the addition of Jim Carlough as the Senior Vice President- North America Operations. Jim brings strong healthcare domain experience working with large-scale healthcare customers both as a service provider as well as an operations leader.
Access Healthcare, a leading provider of end-to-end healthcare revenue cycle business process and IT services, today announced the addition of Jim Carlough as the Senior Vice President – North America Operations. Jim has over 25 years of C-level experience with impeccable success in sales, operations, and account management.
Jim joins us from Cognizant, where he worked as Senior Director and Market Leader and was responsible for planning, overseeing, and growing the Payer (Health Insurance) Business Segment by providing strategic leadership and direction to mergers and acquisitions, business development, sales, account management, and marketing.
"We are at a great point in our journey and are continually augmenting our delivery capabilities and healthcare business process and IT solutions portfolio. As we strive to improve our market share, we are excited to have Jim onboard with us. His domain experience in both the provider and payer market segments will help us do just that," said Anurag Jain, Chairman, Access Healthcare.
Prior to Cognizant, Jim has held leadership positions with companies including Health Management Systems and Perot Systems. Across these roles, he has provided his leadership and expertise to innovate, strengthen, and optimize customer relations to multiple healthcare IT and business process services accounts. He has been instrumental in building account portfolios through client retention, customer satisfaction, process improvement and cost reduction strategies.
"I am thrilled to be part of an organization like Access Healthcare, an organization that is fast emerging as the preferred service provider in the revenue cycle management domain. What excited me the most is the company's focus on utilizing artificial intelligence and machine learning technologies to steer better patient outcomes. I am looking forward to working with the team to build new solutions and delivery capabilities.", says Jim Carlough, Senior Vice President – North America Operations, Access Healthcare.
Access Healthcare provides business process outsourcing, applications services, and robotic process automation tools to healthcare providers, payers, and related service providers. The company operates from 12 delivery centers across US, India and the Philippines. Our 8,000+ staff is committed to bringing revenue cycle excellence to our customers by leveraging technology, emerging best practices, and global delivery. Based in Dallas, Access Healthcare supports over 150,000 physicians, serve 80+ specialties, process over $ 50 billion of A/R annually, and ascribe medical codes to over 10 million charts annually.
To learn how Access Healthcare can help your organization boost its financial performance, visit https://www.accesshealthcare.org/