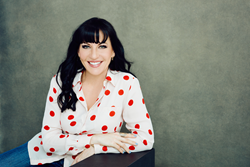 "The court of public opinion is shaping brands more than ever before—and faster than before. And we have seen marketing budgets alter dramatically to garner those coveted third-party credibility stories."
TAMPA, Fla. (PRWEB) May 21, 2018
When Americans were polled about which platforms they "often" used to access news in 2016 and 2017, the results revealed that TV news viewership had fallen from 57% to 50% while online news consumption climbed from 38% to 43%.(1) Meanwhile, the percentage who "often" or "sometimes" get their news from social media rose from 44% to 47%.(1) Karla Jo Helms, founder and CEO of JoTo PR, says the internet has fundamentally changed the way consumers access and interact with news. She notes that this digital disruption is creating ripple effects in the media landscape—impacting advertising and public relations—and forcing social media sites to assume greater responsibility for the content published on their platforms.
Research confirms the growing prominence of digital media as consumers' preferred news source. In terms of often-used news platforms, the gap between TV and online news shrank from 19 points to just 7 points in the span of one year; radio news held steady at 25% in 2016 and 2017, while print newspaper readership declined from 20% to 18%.(1) Advertising spending indicates that the internet has already surpassed TV as consumers gravitate to online sources for both news and entertainment:

In 2017, online advertising outsold TV advertising by over $15 billion, at $86.4 billion and $71.0 billion respectively.(2)
By 2021, that gap is projected to widen to $41 billion as internet advertising soars to $116.2 billion while TV advertising slowly creeps upward to just $75.2 billion.(2)
"Online platforms allow users to consume content whenever and wherever they want it; they no longer have to wait for scheduled news broadcasts or until they can pick up a newspaper," noted Helms. "This is great news for consumers, who now have more choices than ever, but it poses growing challenges for businesses—and the media. Traditional media outlets are facing stagnant or declining revenues as online sources draw more viewers, readers and advertising dollars, while companies are having to invest more money and effort to promote themselves across multiple channels to reach an increasingly dispersed audience."
Beyond these financial considerations, the online channel has confused matters of credibility and trust, and its viral nature can have a disproportionate impact on reputation. In the past, journalists served as gatekeepers of the news and adhered to a "framework of core ethics—accuracy, impartiality, humanity, transparency and accountability."(3) Today, anyone can self-publish via social media and other online platforms; as a result, the checks and balances inherent to traditional journalism have largely fallen by the wayside. Outright fabrications can be presented as fact, attributions can be faked and reputations can be irreparably damaged—and when those posting the content do so anonymously or under an assumed identity, they often escape penalty or repercussions.
This dynamic has led social media behemoths like Facebook to come under scrutiny, with many calling for them to face greater accountability as content publishers.(3) Though Facebook has argued that it is a "platform" rather than a "publisher,"(3) the company has taken steps to address concerns. In May, Facebook published its first Community Standards Enforcement report and revealed that 583 million fake accounts were shut down in the first quarter of 2018; in addition, the company stated that it blocks "millions of attempts to create fake accounts every day" before they ever go live.(4)
"It's encouraging to see that efforts are finally being made to control the spread of misinformation and I would encourage media outlets, businesses and consumers to keep pressuring social media companies to maintain higher standards of accuracy, accountability and transparency," said Helms. "As for shifting news consumption patterns, traditional media should focus on developing and monetizing cross-channel content, while businesses should continually reassess and adjust their approach to advertising, promotions and public relations as the media landscape continues to evolve. What worked well last year might be hopelessly outdated by next year, so it's critical to stay abreast of changing trends and adapt accordingly."
Helms counsels businesses to seek professional expertise in tracking their target audience across platforms and revising their advertising media mix on an ongoing basis. She also underscores the importance of public relations in managing and enhancing brand reputation as the media environment skews increasingly digital. Companies that produce valuable content or go above and beyond to deliver exceptional customer experiences can reap immeasurable rewards from consumer goodwill as word spreads virally online. At the same time, businesses must also be prepared to respond to a crisis on a moment's notice before rumors propagate via the internet; their timely response, or lack thereof, can have a tremendous influence in the online court of public opinion.
"The court of public opinion is shaping brands more than ever before—and faster than before," Helms added. "And we have seen marketing budgets alter dramatically to garner those coveted third-party credibility stories."
JoTo embraces a nonconventional approach to public relations, with Helms serving as the company's Chief Evangelist and Anti-PR Strategist. She has identified three key stages to achieve return on investment in PR—disruption, exposure and influence—and aims to help businesses leverage these ROI tools to their best advantage, both online and offline.
About JoTo PR:
After doing marketing research on a cross-section majority of 5,000 CEOs of fast-growth trajectory companies and finding out exactly how they used PR, how they measured it and how they wanted the PR industry to be different, PR veteran and innovator Karla Jo Helms created JoTo PR and established its entire business model on those research findings. Helms is the Chief Evangelist and Anti-PR Strategist for JoTo PR. Experienced in crisis management, she learned firsthand how unforgiving business can be when millions of dollars are on the line—and how the control of public opinion often determines whether one company is happily chosen, or another is brutally rejected. Astute in recognizing industry changes since its launch in 2009, JoTo PR's team utilizes newly established patterns to create timely PR campaigns comprising both traditional and the latest proven digital media methods. This unique skill enables them to continue to increase market share and improve return on investment (ROI) for their clients, year after year—beating usual industry standards. Based in Tampa Bay, Florida, JoTo PR is an established international public relations agency. Today, all processes of the agency are streamlined PR services that have become the hallmark of the JoTo PR name. For more information, visit JoTo PR online at https://jotopr.com.
(1) Bialik, Kristen and Katerina Eva Matsa. "Key Trends in Social and Digital News Media"; Pew Research Center FactTank; October 4, 2017.
(2) Marketing Charts. "U.S. Online and Traditional Media Advertising Outlook, 2017–2021"; Marketing Charts report based on PwC data; July 10, 2017.
(3) White, Aidan. "Fake News: Facebook and Matters of Fact in the Post-Truth Era;" Ethical Journalism Network; January 10, 2017.
(4) Facebook. Community Standards Enforcement Preliminary Report; May 15, 2018.