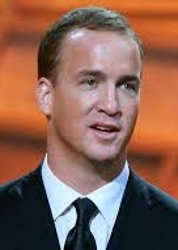 CHICAGO (PRWEB) May 21, 2018
Becker's Hospital Review extends its sincerest gratitude to the sponsors of the Health IT + Revenue Cycle 2018 Conference, September 19 to 22 at the Hyatt Regency in Chicago.
More than 255 speakers, including 200 speakers from health systems, make up a full agenda of 167-plus sessions on topics such as: telemedicine, revenue cycle improvements, genetic medicine, thought leadership, emerging technology and consumer engagement.
Thank you to Change Healthcare for title sponsor support of this event. Becker's would also like to acknowledge the following partners for their sponsorship:

Zotec
Simplee
Nuance
Canon U.S.A.
Triagetech
Allscripts
Iron Mountain
HEI
Appian
In addition to fascinating speakers and dynamic sessions, celebrity keynote speakers include:

Peyton Manning, former quarterback for the Indianapolis Colts and NFL legend;
Venus Williams, tennis champion currently ranked world No. 8 in WTA singles;
Rudy Giuliani, 107th mayor of New York City and partner-in-law at Giuliani Partners ;
Howard Dean, MD, former chairman of the Democratic National Committee and governor of Vermont.
Join Becker's Hospital Review at its Health IT + Revenue Cycle 2018 Conference, September 19 to 22 by registering here: https://www.regonline.com/registration/Checkin.aspx?EventID=2082181 or email registration(at)beckershealthcare(dot)com or call 800-417-2035.
For the complete conference brochure, visit https://www.beckershospitalreview.com/pdfs/Sept%202018%20Conference%20Brochure.pdf
About Becker's Hospital Review
Becker's Hospital Review is a monthly publication offering up-to-date business and legal news and analysis relating to hospitals and health systems. Articles are geared toward high-level hospital leaders, and we work to provide valuable information, including hospital and health system news, best practices and legal guidance specifically for these decision-makers. Each issue of Becker's Hospital Review reaches more than 20,000 people, primarily acute care hospital CEOs, CFOs and CIOs.