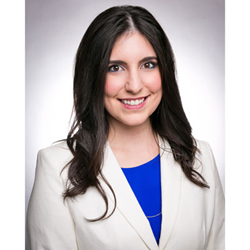 WOC focuses on exceptional women leading channel trends and best practices.
PLANO, Texas (PRWEB) May 18, 2018
The 20 is honored to announce our COO Ciera Cole is listed among CRN's Women of the Channel. The Women of Channel (WOC) list focuses on exceptional women leading channel trends and best practices. In an industry dominated by a "sea of male faces," CRN felt "that shouting about the accomplishments of women in the channel - not because they are women, but because their accomplishments are worth shouting about."
Ciera Cole began her career with The 20 as an intern while pursuing her MBA from Southern Methodist University. As COO, Ciera has been instrumental in facilitating the growth and scale of both The 20 and its partner network.
The 20's singular platform and infrastructure allows all MSPs to maintain their individuality while being able to effectively support clients throughout North America. MSPs with a small on-site team can now provide services that were once offered only by larger MSPs without the same risks and investments.
About The 20
The 20 is an exclusive business development group for Managed Service Providers (MSP) aimed at dominating and revolutionizing the IT industry with its standardized all-in-one approach. The 20's robust RMM, PSA, and documentation platform ensures superior service for its MSPs' clients utilizing their completely US-based Help Desk and Network Operations Center. Extending beyond proven tools and processes, The 20 touts a guaranteed sales model, a community of industry-leaders, and ultimate scalability.