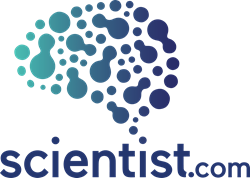 This partnership enables Scientist.com users to easily access innovative rodent models generated with the latest CRISPR technology.
SAN DIEGO (PRWEB) May 21, 2018
Scientist.com, the life science industry's leading online marketplace for outsourced research, announced today that it has partnered with Taconic Biosciences, a global leader in providing genetically engineered rodent model and service solutions. Pharmaceutical and biotech users of the Scientist.com marketplace can now purchase rodent models generated with Taconic's using the Easi-CRISPR gene editing technology.
"Taconic Biosciences is an industry leader in the creation of custom animal models for drug research," stated Kevin Lustig, PhD, CEO and Founder of Scientist.com. "This partnership enables Scientist.com users to easily access innovative rodent models generated with the latest CRISPR technology."
Licensed by Taconic from the University of Nebraska, Easi-CRISPR is an improved gene editing technology that allows the site-specific insertion of large exogenous DNA sequences, thereby generating knock-in rodent models for some applications more efficiently than CRISPR or standard gene targeting methods. Applied properly, it is a robust, comparatively inexpensive, and quick method for generating certain types of preclinical animal models including Cre-deleter and Flp-deleter lines, fluorescent gene expression reporter lines, cDNA knock-in lines, epitope tag lines and more.
"Scientist.com is an effective method to connect with customers looking for custom model generation solutions," commented Dr. John Couse, VP at Scientific Services of Taconic Biosciences. "Drug researchers can now connect online with Taconic experts, who will help them to determine which gene modification solution best fits their goals."
About Scientist.com
Scientist.com is the world's leading marketplace for outsourced research. The marketplace simplifies the entire research sourcing process, saving time and money and providing access to the latest innovative tools and technologies while maintaining full compliance with an organization's procurement policies. Scientist.com operates private enterprise marketplaces for most of the world's major pharmaceutical companies, VWR and the US National Institutes of Health (NIH). Since its founding in 2007, Scientist.com has raised more than $33 million from Leerink Transformation Partners, 5AM Ventures, Heritage Provider Network, Bootstrap Ventures and Hollywood producer Jack Giarraputo among others. Visit scientist.com to learn more.
Join Scientist.com on social media: YouTube, LinkedIn, Twitter, Facebook, Google+ and Instagram.
Media Contact:
Sean Preci
Director of Communications
+1 858 455-1300 ext. 401
About Taconic Biosciences, Inc.
Taconic Biosciences is a fully-licensed, global leader in genetically engineered rodent models and services. Founded in 1952, Taconic provides the best animal solutions so that customers can acquire, custom generate, breed, precondition, test, and distribute valuable research models worldwide. Specialists in genetically engineered mouse and rat models, precision research mouse models, and integrated model design and breeding services, Taconic operates three service laboratories and six breeding facilities in the U.S. and Europe, maintains distributor relationships in Asia and has global shipping capabilities to provide animal models almost anywhere in the world.
Media Contact:
Kelly Owen Grover
Director of Marketing Communications
(518) 697-3824
kelly.grover(at)taconic.com