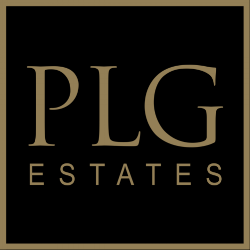 It's like we were a couple of real estate pirates meeting in the open ocean that decided to combine forces.
SAN MATEO, Calif. (PRWEB) May 21, 2018
Movoto Real Estate is excited to announce its partnership with PLG Estates, an elite California-based brokerage. Together, the two look to strike a new chord in the greater Los Angeles real estate market and beyond.
Peter Lorimer, who co-founded PLG Estates with his wife, Cindy, is a British record producer who transitioned from working alongside stars like George Michael, Christina Aguilera and Seal to being a California real estate mogul. He set out to start a company that was "more creatively minded and felt like a record label than a real estate company," he says, and it was a roaring success. The brokerage now has branches in Beverly Hills, Studio City and the Eastside with over 200 agents under its rock 'n' roll umbrella.
"We didn't want to do it how anyone else did," says Lorimer. He knew they couldn't outspend the longstanding monolithic firms, but they could "run circles around them in social media" and other modern ways, gaining traction the entire time.
"We're very tech minded," says Lorimer. "And so is Movoto. I love the fact that Movoto is fiercely independent, and I'm fiercely independent, and they'll allow me to remain that way. It's like we were a couple of real estate pirates meeting in the open ocean that decided to combine forces."
Alexandra Tieu, Movoto's Head Area Broker for Los Angeles, is enthusiastic about the partnership.
"We're absolutely thrilled to have PLG Estates endorse Movoto, and for Movoto to fully support PLG Estates through our revolutionary technology platform," Tieu says. "We're creating the best of both worlds: hyper local rock star agents with cutting edge real estate technology."
Maximillian Diez, Movoto's VP of Real Estate Operations, is similarly enthusiastic about the partnership.
"I'm very excited to be working with Peter and his team at PLG Estates," says Diez. "We've been a big fan of theirs for a long while. Their vision and our technology is the perfect fit as we continue to pioneer the digital real estate experience."
"With other brokerages, they use the digital side of the real estate industry to see how much money they can extract from agents. It's not like that with Movoto. With Movoto, we're on the same side," says Lorimer. Over the years, Lorimer has been approached by multiple different businesses looking to partner with PLG Estates, but held off doing so until he met Movoto.
Movoto Real Estate is America's second largest online brokerage; it generates two leads per minute and had over 137 million home searches in 2017. "We plan on taking our massive lead generating platform and betting the house on brokers like Peter and Cindy who are committed to raising the bar on the consumer experience while embracing technology" Tieu says.
"When you're a business, you look people in the eye and treat them as a family, and it works. I get the same feeling from Movoto," says Lorimer. Both companies will benefit from the partnership and are looking to scale alongside each other
"When you marry the power of a fantastic digital search engine with a thoroughbred sprinter of a racehorse, the elixir is unmatched," says Lorimer.
About Movoto
Movoto Real Estate is the second largest online real estate brokerage in the US and the only one licensed in all 50 states. With over 137 million people searching for homes annually on Movoto.com and over 30,000 properties sold, Movoto is one of the most influential online real estate platforms in the United States.
Movoto is expanding to click-and-mortar locations in California to provide their customers: home buyers and sellers, agents and brokers with unmatched services and technology solutions. For more information see our news and press resources and real estate market trends. Sell your home with Movoto or search for available homes for sale.