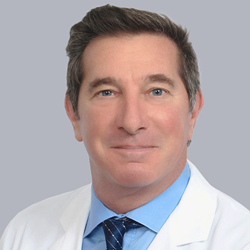 One procedure can be life-changing.
(PRWEB) May 20, 2018
Physician Partners of America (PPOA) announces that innovator and pain management physician Michael Lupi, D.O., has joined its pain relief group in Jacksonville. 
Prior to joining PPOA on May 10, Dr. Lupi served as medical director of Pain Associates of South Georgia. He has practiced interventional pain management for nearly 25 years and specializes in the treatment of spine pain, as well as musculoskeletal and neurological disorders.
His advanced training includes certification in spinal cord stimulator placement, peripheral nerve stimulation, radiofrequency ablation, percutaneous electrothermal treatment, and advanced EMG training at Harvard Medical School.
He recently implanted the nation's first peripheral nerve stimulator of the genicular nerve as a treatment for chronic knee pain.
"I was attracted to this field because it is procedure-oriented," he says. "One procedure can be life-changing."
Dr. Lupi is also certified as an independent medical examiner, medical review officer, and expert witness in the areas of physical medicine and rehabilitation, pain medicine, and toxicology.
He earned his medical degree from Des Moines University College of Osteopathic Medicine in Iowa and completed his internship at Northlake Regional Medical Center in Atlanta. He then completed his residency at Emory University, Atlanta Department of Physical Medicine and Rehabilitation.
His longtime interest in stemming the opioid crisis aligns with PPOA's mission to use interventional pain management techniques and tighten prescribing guidelines.
"We have known for a long time how addictive opioids are," he said. "We need to promote alternatives and come up with more guidelines for prescribing for chronic – as opposed to acute – pain patients."
Dr. Lupi is a fellow of the American Board of Physical Medicine and Rehabilitation with board certification in the subspecialty pain medicine. He also serves as clinical instructor at Philadelphia College of Osteopathic Medicine.
Patients can see Dr. Lupi at the Jacksonville pain clinic, 11705 San Jose Blvd., Suite 110, Jacksonville, FL 32223 between 8 a.m. and 5 p.m. The phone number is (904) 579-1365. Same-day appointments are available.
About Physician Partners of America
Headquartered in Tampa, Fla., Physician Partners of America (PPOA) is a fast-growing national healthcare company committed to fighting the opioid epidemic through interventional pain management and cutting-edge treatment modalities. It manages operations of a wide range of medical practices and ancillary services. These include pain management, minimally invasive laser spine surgery, orthopedics, primary care, psychological services, personal injury and Workers' Compensation. It also operates AAAHC-accredited ambulatory surgery centers and procedure suites. Its ancillary division includes imaging,intraoperative neuromonitoring, medical supply distribution, pharmacies, a COLA-accredited high-complexity quantitative toxicology lab, and a COLA-accredited pharmacogenomics lab. For more information, please visit physicianpartnersofamerica.com.