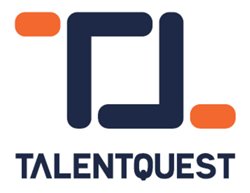 Mr. Mishra stated: Winning this award is a great honor. Throughout my career, many people have contributed to my success and I want to take this opportunity to thank each of you for your unconditional support. Additionally, I'd like to thank my mother, wife, and fantastic colleagues at TalentQuest
ATLANTA (PRWEB) May 21, 2018
TalentQuest's President of Learning Solutions, Mahim Mishra has been named a winner of Bharat Gaurav (India's pride), award held at the British Parliament. This award recognizes outstanding contributions in the field of education, healthcare, culture, environment and business development.
Mr. Mishra stated: "Winning this award is a great honor. Throughout my career, many people have contributed to my success and I want to take this opportunity to thank each of you for your unconditional support. Additionally, I'd like to thank my mother, wife, and fantastic colleagues at TalentQuest."
Sanskriti Yuva Sanstha, an Indian government NGO with the vision of promoting Indian culture and society, honored 20 awardees with the Sixth Bharat Gaurav Life Time Achievement Award at the prestigious House of Commons in the British Parliament.
The colorful ceremony was graced by eminent personalities from around the world. According to Suresh Mishra, the President of Sanskriti Yuva Sanstha, "this award felicitates people with extraordinary excellence in their fields and make India proud."
A letter from the Award Committee to the awardees said, "You are one of the iconic personalities of our nation who always encouraged each and every one to bloom into a next idol of tomorrow. You are the pride of our country and we feel privileged to inform that our Award screening committee has chosen you to reward the "Bharat Gaurav Award."
About TalentQuest
At TalentQuest, we offer the most comprehensive talent ecosystem in the industry. We sit at the intersection of Talent Management and Talent Development, and catalyze success with behavioral science and our proprietary "Talent Intelligence". We help organizations solve their talent challenges and maximize the potential of each employee. A true innovator in the industry, TalentQuest's solutions are used by leading organizations worldwide.
For additional information, visit http://www.talentquest.com, follow us on Twitter (@TalentQuest), or connect with us on LinkedIn.
###