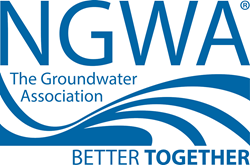 (PRWEB) May 18, 2018
The National Ground Water Association will be a participant when the U.S. Environmental Protection Agency hosts a summit discussing per- and polyfluoroalkyl substances (PFAS) with the nation's governors.
The National Leadership Summit will take place May 22-23 in Washington, D.C. During the summit, participants will work together to:

Share information on ongoing efforts to characterize risks from PFAS and develop monitoring and treatment/clean-up techniques
Identify specific near-term actions, beyond those already underway, that are needed to address challenges currently facing states and local communities
Develop risk communication strategies to address public concerns regarding PFAS.
PFAS is a category of man-made chemicals now viewed as emerging contaminants that have been widely used to make products stain-resistant, waterproof, and/or nonstick. The chemicals were also widely used in aqueous film-forming foams on military bases.
"The National Ground Water Association is encouraged by the U.S. EPA's announcement on March 19 to convene a Leadership Summit on per- and polyfluoroalkyl substances," said Terry Morse, CEO of NGWA. "Engaging key federal, state and local government stakeholders will be critical in ensuring options for long- and short-term actions, as well as tools for risk communication, are understood across all levels of government. We look forward to working with the EPA on the challenge of addressing PFAS contamination."
Late in 2017, NGWA published Groundwater and PFAS: State of Knowledge and Practice to address current concerns. This guidance document, divided into eight sections, details how the potentially hazardous compounds interact with groundwater and soil. Among the topics covered are human and ecological impact, fate and transport, field sampling and analysis, legal and regulatory issues, risk communication, and remediation and treatment.
"NGWA felt this particular group of compounds were so unique, persistent, and pervasive, 36 volunteers, 14 of whom have Ph.D.'s, dedicated 1100 hours over a 12-month period to research, then develop, this document," said Seth Kellogg, senior geologist at Geosyntec and NGWA Scientists and Engineers Board of Directors member, who served as an author of the document. "As the Association dedicated to the responsible development of groundwater, we felt it was necessary to explore these emerging contaminants so our members and the public have the tools necessary to protect the resource of groundwater and to minimize health threats."
Following the summit, the EPA says it will travel to states with communities impacted by PFAS and that information from the summit and community engagement will help it develop a PFAS Management Plan for release later this year.
NGWA will be represented at the event by government affairs director Lauren Schapker and Kellogg.
"PFAS contamination is a growing concern not only for individuals, but for all levels of government, which is why NGWA has dedicated so many resources to understanding the compounds and the impact on groundwater," said Schapker. "The EPA's Leadership Summit is an important event and we look forward to working with the agency to further the conversation and advance knowledge on PFAS."
The National Ground Water Association is a not-for-profit professional society and trade association for the global groundwater industry. Our members around the world include leading public and private sector groundwater scientists, engineers, water well system professionals, manufacturers, and suppliers of groundwater-related products and services. The Association's vision is to be the leading groundwater association advocating for responsible development, management, and use of water.