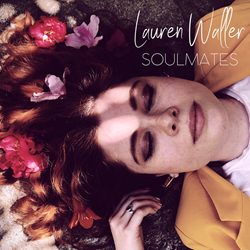 "We can't wait to see what else she has in store for us!"
LOS ANGELES (PRWEB) May 21, 2018
"Soulmates," a quirky, catchy, upbeat pop release, creates the unconventional character of a "psychopathic soulmate" in a romantic bond. Artist Lauren Waller's new release explores the narrative of someone who drives you crazy with the way they show love. Waller explores the unusual theme of a "psychopathic soulmate," someone who has created a mask by mimicking emotions and demonstrates charm to become a "soulmate" in a relationship. "Soulmates" weaves the images of a deceptive yet seemingly magical connection of emotional intensity never felt before, with a mixture of appeal and apprehension that is addiction.
 
Waller's expressive vocals toy with intonations reflective of the glib charm of the devious psychopathic character. The emotionally invested partner expresses betrayal having been lured into an intensely manipulative, controlling, yet compelling psychological bond, culminating with retrospective realization of the deception. 
The Los Angeles based artist bridges the divide between 1980's dark wave and electro textured indie pop. To date, Waller has released two, Ep's, a recent single "Sunshine", which has received global radio airplay, and the newly unleashed, single,"Soulmates". She has garnered accolades from Young Hollywood, Music Existence, Coming Up Magazine, The Spotlight, All Access Music, Kurrent Music, and Vents Magazine, among other outlets. "We can't wait to see what else she's got in store for us!" declared Independent Artist Buzz after featuring her recent well received, dark pop love song,"Sunshine". Waller delivers with her latest release, "Soulmates". Add Lauren Waller's music to your playlist, available on most streaming services, listen now on Spotify, https://open.spotify.com/album/4d690srrObFiPsZ3u824NC?si=VeyVX7v-QJuSzvTD84byJ
and also check out "Soulmates" now with free listening! https://lwallermusic.com/music