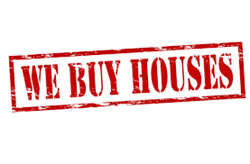 "I absolutely HATE seeing WE BUY HOUSES signs on every street corner of Durham." - Jonathan Taylor (J.T.) Smith of Blue Chariot - "So we've released DurhamWeBuyHouses.com to capture those leads without littering our city with those ugly signs that give the Home Buying business a bad image."
DURHAM, N.C. (PRWEB) May 21, 2018
Blue Chariot has released a new Website at: http://www.DurhamWeBuyHouses.com – to obtain leads and promote their buying of distressed houses for rehab in the Durham (and Raleigh / Triangle) area of North Carolina.
"Durham We Buy Houses" are popular search keywords for people in and around Durham – who may be seeking to sell their home directly (but without going the "For Sale By Owner" / FSBO route or using a Realtor). Additionally, Blue Chariot created this lead capture site to provide both information and value to prospective sellers (in the event they don't buy their house), by providing an eBook with tips and step-by-step details on how to sell a house fast for top dollar in any market – including Durham.
The housing market is HOT right now in most places across the United States – and Durham, North Carolina is no exception… However, that means extra competition for both buyers and sellers. Additionally, some areas of the city are in greater demand than others, and a property that is not in the best condition (needing repairs and/or upgrades) may be harder to sell than one that is modern, beautiful and move-in ready… That's where Blue Chariot steps in!
Now sure, if a house is in pristine condition, sized, flows and shows great and is ideally located, the seller certainly should consider FSBO or listing with a Realtor. To that, Blue Chariot has their own Durham Real Estate Agency named Blue Chariot Realty (a Keller Williams Preferred Agency) at: http://www.BlueChariotRealty.com – and the Agents of Blue Chariot Realty are happy to list homes for sale. Blue Chariot's Agents use their expertise and market knowledge to get the best terms and price for their seller clients. But for those houses in and around Durham with some "problem" (i.e. distressed) that needs to be resolved (be it physical, financial or both), as experienced Durham Home Buyers with millions of dollars in transactions – Blue Chariot can help!
To that end, Blue Chariot just launched the Durham We Buy Houses Website to give home owners in and near Durham an easy to find location to get in touch for a quick cash offer to buy their house in as-is condition – without the need to worry about making repairs or upgrades of any kind.
Others in the House Buying business place ugly (and often illegal) signs at every street corner of the city. But Blue Chariot has released DurhamWeBuyHouses.com feeling its a better way of advertising their House Buying services while still accomplishing the goal – which is to buy distressed houses to rehab and thereby improve neighborhoods throughout Durham and nearby cities of the Triangle area.
In line with that goal, Blue Chariot finds distressed houses in and around Durham and rehabs them back to glory, then makes available as affordable rentals for deserving tenants or resells at amazing prices to new owner occupants who will then care for the homes going forward. So if you've got a house to sell in Durham or anywhere in the Triangle area of North Carolina or the nearby cities (up to an hour in all directions) – remember and visit: http://www.DurhamWeBuyHouses.com – from Blue Chariot!
About Blue Chariot:
Founded in 2015 by Jonathan Taylor (J.T.) Smith (Licensed Broker / Realtor), Blue Chariot is a Residential Real Estate Sales, Rental & Redevelopment Company consisting of: Blue Chariot, LLC (House "Flips"); Blue Chariot Properties, LLC (Home Rentals); Blue Chariot Management, LLC (Rental Property Management) & Blue Chariot Realty, LLC (Residential Real Estate Agency) @ http://www.BlueChariot.com - in Durham / Raleigh, North Carolina.