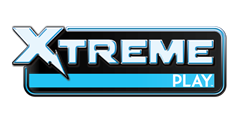 PHILADELPHIA (PRWEB) May 21, 2018
Xtreme Play will develop, manufacture and distribute high-quality collectible lines of figures, statues and replicas for Ubisoft, one of the world's leading interactive publishers in the video game and entertainment industry. Xtreme Play will create figures of Ubisoft's best-selling video game franchises, including Assassin's Creed®, Tom Clancy's Rainbow Six® Siege, Tom Clancy's The Division® 2, and Beyond Good and Evil™ 2, among others. The first products from Xtreme Play are expected to arrive at U.S. retailers late Fall 2018.
"We're thrilled to partner with Ubisoft, a leading producer of sought-after video games, to deliver specialized products targeted to the adult collector market," said Jaimie Kondos, Senior Brand Manager, Xtreme Play. "With the gaming category's 18% increase year over year, we know there is an avid fanbase clamoring for products that celebrate the characters and worlds that they have become immersed in."
"This partnership with Xtreme Play will amplify the immersive worlds our fans love in our games, and allow them to experience and collect their favorite characters in new ways with these new high-quality, unique and innovative collections," said Sarah Buzby, Vice President of Consumer Products, Ubisoft.
For more information on licensing opportunities with Xtreme Play, please contact Jimmy Chang jchang(at)xtremeplayproducts(dot)com.
About Xtreme Play, LLC
Xtreme Play is a passionate consumer products company that creates highly-detailed, superior quality collectibles in collaboration with best-in-class licensing partners. To learn more about Xtreme Play, please visit http://www.xtremeplayproducts.com.
About Ubisoft
Ubisoft is a leading creator, publisher and distributor of interactive entertainment and services, with a rich portfolio of world-renowned brands, including Assassin's Creed, Just Dance, Watch Dogs, Tom Clancy's video game series, Rayman and Far Cry. The teams throughout Ubisoft's worldwide network of studios and business offices are committed to delivering original and memorable gaming experiences across all popular platforms, including consoles, mobile phones, tablets and PCs. For the 2016-17 fiscal year Ubisoft generated sales of €1,460 million. To learn more, please visit http://www.ubisoftgroup.com.
© Ubisoft Entertainment. All Rights Reserved. Assassin's Creed, Beyond Good and Evil, Tom Clancy's, Rainbow Six, The Division logo, The Soldier icon, Ubisoft and the Ubisoft logo are registered or unregistered trademarks of Ubisoft Entertainment in the U.S. and/or other countries.