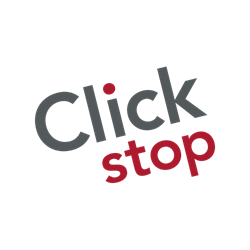 URBANA, Iowa (PRWEB) May 23, 2018
Clickstop has been named one of Inc. magazine's Best Workplaces for 2018, demonstrating an exceptional workplace through a vibrant culture, deep employee engagement, and stellar benefits.
Built in partnership with employee engagement and work culture experts, Quantum Workplace of Omaha, NE, Inc.'s Best Workplaces list is a magnifying glass on how innovative companies can truly raise the bar in hiring and retaining the best talent.
Out of thousands of applicants, Inc. singled out just under 300 winning companies to be featured in their June 2018 issue.
The 2018 Inc. Best Workplaces Awards assessed applicants on the basis of benefits offered and employees' responses to a unique, 30-question survey fielded by each of the applying companies. Responses were evaluated by the research team at Quantum Workplace. For its results to qualify, each company had to achieve a statistically significant response rate based on employee count. All companies had to have minimum of 10 employees and to be U.S.-based, privately held, and independent – that is, not subsidiaries or divisions of other companies.
For more information on Clickstop, visit: http://clickstop.com/
About Clickstop, Inc.
Clickstop, Inc. grows business units of different sizes, serving multiple industries and markets by employing Business Unit Fanatics™ and supporting these individuals through shared services. Clickstop drives business unit growth through their alignment with their core values, an engaged workforce and sustaining an entrepreneurial environment designed to quickly and effectively navigate change. The company's reputation and commitment to great workplace culture and engagement has landed it multiple workplace focused awards including multiple first place finishes as the Coolest Place to Work in the region.
About Inc. Media
Founded in 1979 and acquired in 2005 by Mansueto Ventures, Inc. is the only major brand dedicated exclusively to owners and managers of growing private companies, with the aim to deliver real solutions for today's innovative company builders. Winner of Advertising Age's "The A-List" in January 2015, and the National Magazine Award for General Excellence in both 2014 and 2012. Total monthly audience reach for the brand has grown significantly from 2,000,000 in 2010 to over 20,000,000 today. For more information, visit http://www.inc.com/.
About Quantum Workplace
Quantum Workplace is an HR technology company that serves organizations through employee engagement surveys, action-planning tools, exit surveys, peer-to-peer recognition, performance evaluations, goal tracking, and leadership assessment. For more information, visit http://www.quantumworkplace.com.
systems, padded lounge-style seating with built-in charging stations for electronics, free wireless Internet, air conditioning, and security video monitoring.