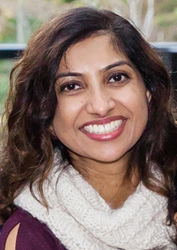 "As a pediatrician, I love developing relationships with my patients' families and watching them grow," says Dr. John, "and I'm honored to now be able to do that with the wonderful patients at Children's Wellness Center."
ATLANTA (PRWEB) May 22, 2018
Over the past twelve years, Children's Wellness Center has earned the reputation for providing top-notch pediatric care, and they're thrilled to continue to grow their practice with the addition of board-certified pediatrician Dr. Betsy John.
Dr. John is a true native of Atlanta, growing up in the area and graduating from Emory University with her Bachelor of Science in Biology. She earned her medical degree from the Medical College of Georgia before completing a pediatric residency at the New York University School of Medicine in 2004. She has spent the past ten years at a pediatric practice in Tucker and is also an active staff member at Northside Hospital and a member of the courtesy staff at Children's Healthcare of Atlanta.
"As a pediatrician, I love developing relationships with my patients' families and watching them grow," says Dr. John, "and I'm honored to now be able to do that with the wonderful patients at Children's Wellness Center."
The providers at Children's Wellness Center are equally proud to have her join their practice. "Dr. John has already proven to uphold the high standard of care we focus on providing at Children's Wellness Center," say Dr. Julie Segal and Dr. Kirsten Mekelburg, the founders of Children's Wellness Center. "We're thrilled to welcome her to our staff and we're grateful to our patients for the continued support that has allowed us to once again grow our practice."
While they opened their doors in 2006 with two pediatricians, the practice has quickly grown to be a pillar of the Dunwoody community and the entire metro Atlanta area with a total of five board-certified pediatricians and a pediatric nurse practitioner. Dr. John officially joined Children's Wellness Center on May 1st, 2018 and has now begun accepting new patients.
About Children's Wellness Center
Children's Wellness Center was founded in 2006 by Dr. Julie Segal and Dr. Kirsten Mekelburg, who were later joined by partner Dr. Gary Loventhal, all board-certified pediatricians and Fellows of the American Academy of Pediatrics. These three exceptional doctors share a vision for providing attentive medical care for children of all ages while fostering a partner relationship with their patients' parents. This approach has proven to be popular among the parents who have seen how it contributes to their children's health. Children's Wellness Center also includes Stacie Hamley, MD, FAAP, and Heather Bean, CPNP. While providing excellent care to their patients, the practice has also received numerous awards. Dr. Segal and Dr. Mekelburg have earned the distinction of being among "Atlanta's Top Doctors" in Atlanta magazine in 2016 and 2017, while Dr. Mekelburg and Dr. Loventhal were awarded a similar honor by Atlanta Parent in 2016. Located in Sandy Springs near the Perimeter area of Atlanta, Children's Wellness Center provides a wide variety of services for children from birth through 21 years of age, including well child visits, physicals for camp and sports, immunizations, and more.
###