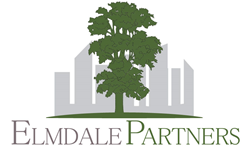 We're proud to be recognized and appreciate the hard work our Elmdale team and it's companies have done to get us this amazing award.
CHICAGO (PRWEB) May 22, 2018
Elmdale Partners honored as one of Crain's Fastest 50 Growing Companies
Final rankings will be unveiled at special luncheon
"It is such a great honor to share that Elmdale Partners has been included as one of the 50 finalists for Crain's Fast 50 for 2018," announced Thomas Bretz, co-founder of Elmdale Partners. "We're proud to be recognized and appreciate the hard work our Elmdale team and it's companies have done to get us this amazing award."
For the past ten years, Crain's Fast 50 has put the spotlight on local Chicago-area companies achieving impressive revenue gains over a five-year period. Focusing on business, real estate, technology, healthcare, marketing, retail, logistics and more, the project annually offers a snapshot of the region's growth sector.
In its eleventh year the finalists have recently been announced, Elmdale Partners and fellow honorees must wait until June 22 for the final ranked order which will be shared at Crain's Fast 50 awards luncheon. Immediately following this special event, the results will be available online as Crain's Fast 50 special report, followed by special content in Crain's June 25 print issue.
Elmdale Partners, LLC, a multi-faceted real estate platform, was founded in 2010 by entrepreneurs Thomas Bretz and Adam Freeman as a real estate acquisition, and real estate services firm. Elmdale's unique real estate platform includes commercial and residential real estate, investments, brokerage, property management, title insurance, and commercial financing and development. More recent partners Menash Zadik (residential investments) and Jim Sayegh (commercial development) have added additional business lines and growth the past 3 years.
"It's amazing to have our growth and success over the last five years recognized by a company like Crain's," shared Adam Freeman, fellow co-founder of Elmdale Partners. "There's always something special and reaffirming for everyone in your organization when the company gets acknowledged for their achievements by an outside source."
For 40 years, business leaders have relied on Crain's as the go-to source for news and analysis about business in Chicago. More than a collection of products, Crain's Chicago Business is a rich media environment—in print, online, mobile, video, live events and executive training. The main criteria to be considered as a participant in Crain's Fast 50, include generating a minimum of $15 million in revenue in 2017, being headquartered in the Chicago area, and being in business for a minimum of five years.