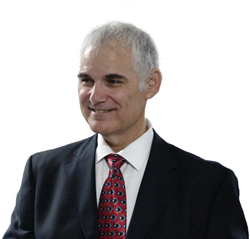 Getting in touch with the community is central to what we do at American IRA
ASHEVILLE, N.C. (PRWEB) May 22, 2018
The ALFIE Educational Seminar, an event to be held on May 22nd, 2018 from 5:30 p.m. to 7:30 p.m. at The Wedge Foundation in Asheville, NC, can expect a few more guests from American IRA. The Self-Directed IRA administration firm—located in the same city—is sending some of its team to attend the event and share in the knowledge of how money invested in small businesses can work within a community—and within a retirement account.
The educational seminar to be held on Tuesday is expected to be an exciting opportunity for small businesses and entrepreneurs in the local Asheville, NC community—as well as anyone looking to learn more about American IRA as a company.
"Getting in touch with the community is central to what we do at American IRA," said CEO Jim Hitt. "Not only does it help us to see what is going on, but it gives us the opportunity to share our knowledge. As we have seen across multiple generations, many people are willing to do what it takes to achieve both betterment of community and a self-directed retirement. The problem is that not everyone sees the path forward. By attending the ALFIE Educational Seminar, it is our hope that American IRA can help fill this gap."
The location of the event is 5 Foundy Street in Asheville, North Carolina. The Wedge at Foundation is a "brewery serving house" that makes it possible to enjoy a relaxing evening while learning about critical items on the agenda. This seminar should be jam-packed with vital information about the community, about the Self-Directed IRA, and about what it is that American IRA does to help its clients.
"We love these events," said Jim Hitt. "It is not only a great way to experience the American IRA team, but a great way to come and get to know other like-minded people who are thinking about the same things you are. And the venue for this ALFIE Educational Seminar could not be a better choice. If anyone is in Asheville that night, they should come by and chat with us."
For more information about the ALFIE Educational Seminar—or about American IRA—visit the company website at http://www.AmericanIRA.com or call 866-7500-IRA.
"About:
American IRA, LLC was established in 2004 by Jim Hitt, CEO in Asheville, NC.
The mission of American IRA is to provide the highest level of customer service in the self-directed retirement industry. Jim Hitt and his team have grown the company to over $400 million in assets under administration by educating the public that their Self-Directed IRA account can invest in a variety of assets such as real estate, private lending, limited liability companies, precious metals and much more.
As a Self-Directed IRA administrator, they are a neutral third party. They do not make any recommendations to any person or entity associated with investments of any type (including financial representatives, investment promoters or companies, or employees, agents or representatives associated with these firms). They are not responsible for and are not bound by any statements, representations, warranties or agreements made by any such person or entity and do not provide any recommendation on the quality profitability or reputability of any investment, individual or company. The term "they" refers to American IRA, located in Asheville and Charlotte, NC."