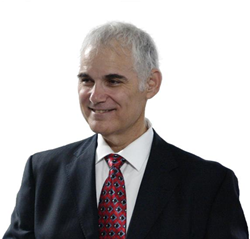 American IRA is able to keep on the cutting edge of what investors are looking for
ASHEVILLE, N.C. (PRWEB) May 23, 2018
When the Asheville Multifamily Investor (AMIC) holds its meeting on Thursday, May 24 at the Copper River Grill in Asheville, NC, attendees will witness a presentation by Jim Hitt, CEO of American IRA. The Self-Directed IRA administration firm CEO is expected to talk about "Investing in Multifamily Properties with Self-Directed IRA Funds."
The meeting, expected to take place at 6:30 p.m. local time, will combine a relaxed environment with the usual topics concerning investors. The Copper River Grill can be found at 1302 Hendersonville Road in Asheville, NC., making the location ideal for any Asheville-area investors who want to hear from a CEO in the world of Self-Directed IRAs.
"These events are more than just a nice way to relax," said Jim Hitt. "They can be a great way to learn not only about what is going on in the community, but to pick up some important investment strategies. The investor club is always looking for the cutting edge. In giving a presentation, my hope is that I'll be able to share some of the strategies that have benefited so many retirement investors with us at American IRA."
As a Self-Directed IRA administration firm, American IRA does not plan financial strategy for its clients. Rather it serves as a "custodian" for the accounts, managing issues including paperwork while the holders of each account manage their own retirement strategy. Hitt's presentation at the upcoming event will likely include the basics of Self-Directed IRA investing for those who are not familiar with the process.
"It is always great to get out in the community and share what has been going on," says Jim Hitt. "In turn, American IRA is able to keep on the cutting edge of what investors are looking for."
For more information, the Meetup link can be found at https://www.meetup.com/Asheville-Multifamily-Investment-Club/events/248302051/. Additionally, interested parties can visit http://www.AmericanIRA.com or call 866-7500-IRA to find out more before the Thursday evening event.
"About:
American IRA, LLC was established in 2004 by Jim Hitt, CEO in Asheville, NC.
The mission of American IRA is to provide the highest level of customer service in the self-directed retirement industry. Jim Hitt and his team have grown the company to over $400 million in assets under administration by educating the public that their Self-Directed IRA account can invest in a variety of assets such as real estate, private lending, limited liability companies, precious metals and much more.
As a Self-Directed IRA administrator, they are a neutral third party. They do not make any recommendations to any person or entity associated with investments of any type (including financial representatives, investment promoters or companies, or employees, agents or representatives associated with these firms). They are not responsible for and are not bound by any statements, representations, warranties or agreements made by any such person or entity and do not provide any recommendation on the quality profitability or reputability of any investment, individual or company. The term "they" refers to American IRA, located in Asheville and Charlotte, NC."