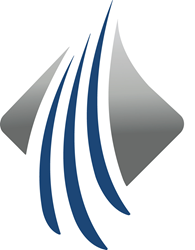 Her vision has transformed our corporate HR department into a vital partner in the Associate development process.
ATLANTA (PRWEB) May 23, 2018
Lucas Group, the leader in North American executive search, announced the promotion of Carolina King to Chief People Officer (CPO). King previously served as Vice President of Human Resources.
"Carolina King understands the ever-growing strategic role that HR, and talent development in particular, plays in our business," said Andi Jennings, CEO. "Her vision has transformed our corporate HR department into a vital partner in the Associate development process. Carolina's promotion to CPO reflects our commitment to ensuring Lucas Group is a leader in nurturing and attracting top talent."
Since joining Lucas Group in 2014, King has restructured the corporate HR department, bringing a holistic view of talent development and performance management to the department's day-to-day operations. King has also built out a new operations team to support Lucas Group's growing contract placement business.
King also oversees continued Associate and Leadership development, a critical area of investment for Lucas Group. Her team employs a data-driven approach, developing new performance metrics for proactively supporting Associates during their onboarding and continued training process.
"HR is the engine that drives a business like Lucas Group, where our product is our people. Supporting them is our first priority," says King. "My goal is for our Training and Development programs to ensure every Associate reaches their potential by providing a strong foundation, proactively identifying individuals who drive team success and empowering these individuals to be even more effective."
With a broad background in HR, King is adept at organizational development, human capital management, and performance improvement. Her previous work in sales, manufacturing, technology, and service mirrors Lucas Group's recruiting specialties. King has provided expert organizational and leadership development for top global companies including CNN, AT&T and Siemens Energy & Automation, Inc.
Lucas Group recruiters provide consultative recruiting services across seven practice areas: Accounting & Finance, Human Resources, Information Technology, Legal, Manufacturing, Military Transition and Sales & Marketing. With offices located throughout the U.S., Lucas Group recruiters use broad, national reach, together with expert, localized search methods to fill critical roles for mid-tier to Fortune 500 corporations.
About Lucas Group
Lucas Group is North America's premier executive search firm. Since 1970, our culture and methodologies have driven superior results. We assist clients ranging in size from small to medium-sized businesses to Fortune 500 companies to find transcendent, executive talent; candidates fully realize their ambitions; and associates find professional success. To learn more, please visit Lucas Group at http://www.lucasgroup.com and connect with us on LinkedIn, Facebook, and Twitter.