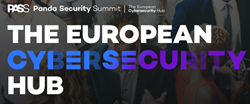 "The Endpoint needs something more than an antivirus; endpoint detection and response (EDR) technologies are the key, as they offer a trace-ability which is indispensable for analysis and prevention. But these technologies aren't going to replace humans; we still need analysts,"
BURLINGTON, Mass. (PRWEB) May 24, 2018
Panda Security, the leading Spanish Company for advanced cybersecurity, held the first annual Panda Security Summit (#PASS2018) on Friday, in the Teatro de Goya (Goya Theatre) in Madrid. The event, which gathered over 400 attendees, including CISOs and CIOs of large companies from Spain, as well as the rest of Europe, served as an analytical framework for the latest cybersecurity trends, both in terms of attacks and protection, as well as the overall state of the sector.
The main focus of the event was cyber-resilience, a concept which was identified as key for business security in the latest anti-malware lab report from PandaLabs, and which was presented within the framework of #PASS2018.
This report gathers predictions, trend analysis, and case studies of business cybersecurity, along with other crucial data, in order to understand and apply resilience at an organizational level. The attendees also witnessed how governments, large companies, and SOCs develop their cyber-resilience strategies.
The conference was opened by José Sancho, president of Panda Security, who underlined that this wasn't just another cybersecurity conference. He pointed out: "We believe we can give a clear, objective view of this complex, hard to understand landscape, with its multitude of technologies, its varied interests, and its messages which aren't always objective."
The first speaker of #PASS2018 was Ian McShane, Research Director of Gartner. In his speech, he explained that the challenge for 2019 is to reinforce prevention, especially in endpoint protection strategy. "The Endpoint needs something more than an antivirus; endpoint detection and response (EDR) technologies are the key, as they offer a traceability which is indispensable for analysis and prevention. But these technologies aren't going to replace humans; we still need analysts," he explained.
Javier Candau, head of the National Cryptologic Centre (CNN-CERT) focused on the challenge of cybersecurity in Spain. After outlining the roll of the Centre – to protect official systems and structures – he indicated that one of the main challenges facing the country in this area is the strengthening of the National Security Framework (Esquema Nacional de Seguridad – ENS) certifications, which are mandatory for all mid to high level information systems. "Our incident management tool, LUCIA, is registering more and more cases: businesses and institutions are becoming less and less afraid to report cases," added Candau.
Nikolaos Tsouroulas, Head of Cybersecurity Product Management at ElevenPaths in Telefónica explained that cybersecurity is one of the overriding pillars of the company: "Technology is necessary, but people come first. Security professionals are the most important investment in this area," he pointed out. Tsouroulas also stated that today's threats mutate, evolve, and multiply extremely quickly. This means that managed detection and response (MDR) must opt for factors such as prioritizing endpoints and networks, data exchange, and real-time performance.
The conference continued with Nicola Esposito, director of the CyberSOC EMEA Center at Deloitte, who explained that protection against advanced cyber threats is a key factor for the company. "Nevertheless," he went on to say, "It's vital for companies to have a strategy to be resilient in case something happens." Esposito also detailed the keys of Deloitte's work in cybersecurity, highlighting factors such as the application of threat intelligence platforms, the creation of threat detection controls, and perimeter monitoring with automated alerts, but always with a fundamental role played by humans.
Finally, the director of the laboratory PandaLabs, Pedro Uría, put forth the keys for business security, protection and resilience, now that malware is no longer the problem. Instead, hackers are the future challenge to cybersecurity, as they use more complex methods. "New attacks, like those that don't use malware, are the target of threat hunting services, such as those offered by the Panda Adaptive Defense platform," explained Uría.
The large turnout, the prestige of its speakers, and the importance of the subjects discusses all mean that the Panda Security Summit has been cemented as the benchmark for CISOs and CIOs of large companies in Europe, painting a well-defined picture of the current state of cybersecurity in the continent, and offering advice from leading organizations in order to face new threats.
PandaLabs Report
The report 'Cyber-resilience: the key to business security', presented by PandaLabs at #PASS2018, reflects the fact that the increase in the volume and severity of cyber-incidents detected by the majority of companies –64% and 65% respectively1 – has meant an increase in detection and response times in 57% of cases.
In light of this complex situation, PandaLabs maintains that cybersecurity must be understood as a corporate risk management problem. This means that companies must continually review and adjust their organization, processes, technologies, tools, and security services, in order to adapt to the evolution of threats in a process based on distrust.
The PandaLabs report also identifies companies which can count on robust cyber-attack prevention (72%), detection (68%), containment (61%), and response (67%) systems as highly cyber-resilient. Furthermore, companies which have set up a Computer Security Incident Response Plan (CSIRP), have experts specialised in their application (91%) and are led by directors who understand that high cyber-resilience is directly related to economic growth (63%) and the company's reputation (69%).
1 http://info.resilientsystems.com/2018-ponemon-cyber-resilient-organization-study
About Panda Security
Panda Security is the leading Spanish multinational in advanced cybersecurity solutions and in systems management and monitoring tools. Since its inception in 1990, it has consistently maintained a spirit of innovation and marked some of the most important advances in the world of cybersecurity. Currently, the development of advanced cybersecurity strategies is the core of its business model. Panda Security has a presence in more than 80 countries and products translated into 23 languages, with over 30 million clients worldwide.
For more information
Marta Zapata
Communication Manager - Panda Security
marta.zapata(at)pandasecurity(dot)com
911-410-943