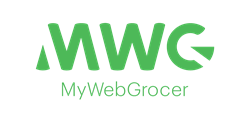 We're excited to deliver multiple revenue-driving and picking-efficiency enhancements to United Supermarkets
WINOOSKI, Vt. (PRWEB) May 24, 2018
MyWebGrocer (MWG), the leading software and digital media company to the grocery and Consumer Packaged Goods (CPG) industries, today announced that The United Family, a division of Albertsons Companies, with stores across north and west Texas and New Mexico, successfully upgraded their MWG-powered "STREETside" eCommerce platform. Highlights of the upgrade include Sponsored Listings and Category Header ads to increase customer engagement, as well as enhanced metrics for the Mobile Personal Shopper app that drive operational efficiencies.
The two new digital advertising solutions support enhanced merchandising and collaboration with CPG brands for United. The first is MWG's new Sponsored Listings solution that enables CPGs to invest with grocers to increase native product placement and sales. In addition, new Category Header ads have been introduced to the shopping experience to better enable CPG brands to reach and influence United Supermarkets shoppers on their path-to-purchase.
The platform upgrade also includes enhancements to the Mobile Personal Shopper (MPS) application, part of MWG's solution for pick and packing of eCommerce orders. MPS is a proprietary mobile application that guides grocers' personal shoppers through the store aisles for easy and accurate fulfillment of customer orders. New MPS features include enhanced personal shopper metric reporting to drive greater picking quality, efficiency and overall eCommerce profitability.
"We're excited to deliver multiple revenue-driving and picking-efficiency enhancements to United Supermarkets," said Barry Clogan, President of Retail Solutions at MWG. "As grocery eCommerce continues to evolve, MWG is committed to offering and implementing a broad set of new, modular solutions to help our retail partners compete."
"​As the landscape of grocery shopping continues to evolve we remain committed to delivering a great online experience for eCommerce shoppers," said Chris Farr, eCommerce manager for The United Family. "These upgrades are the latest investment in a great experience for STREETside shoppers."
About MyWebGrocer
MyWebGrocer (MWG) is a leading software and digital media company connecting Retailers, Manufacturers and Consumers through its suite of modular products and services. The company's offerings span the entire digital shopper journey, from inspiration, through intent and purchase. MWG solutions are powered by data science to drive personalization, measurement and sales. For more information, visit: http://www.mywebgrocer.com