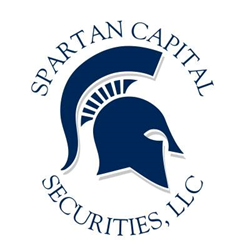 CEO, John Lowry commented: "I am very pleased to join the Wall Street community in continuing to support this deserving cause, and also very proud of the Spartan team for their philanthropic spirit and overwhelming participation this year."
NEW YORK (PRWEB) May 24, 2018
On May 17th, Spartan Capital participated in the Wall Street Run & Heart Walk for the eighth consecutive year.
The Wall Street Run & Heart Walk is a competitive run and a non-competitive walk. More than 12,000 people were in attendance this year. In addition to the 3-mile course, participants enjoyed free health screenings, nutrition and fitness demonstrations, information and product sampling. Proceeds from the Wall Street Run & Heart Walk will benefit the American Heart Association, an organization dedicated to building healthier lives that are free of cardiovascular diseases and stroke.
More than 150 members of the Spartan team participated by walking or running in order to promote the importance of fitness and heart health. The event raised more than $2,200,000 for this important cause.
Spartan Capital Securities LLC Founder and CEO, John Lowry commented: "I am very pleased to join the Wall Street community in continuing to support this deserving cause, and also very proud of the Spartan team for their philanthropic spirit and overwhelming participation this year."
About Spartan Capital Securities LLC: Spartan Capital Securities LLC (SCS) is a full-service, integrated financial services firm that provides sound investment guidance for high net worth individuals and institutions. Their in-depth market knowledge, calculated risk management strategy and investment acumen have earned them a strong reputation as trusted financial advisors. SCS also offers advisory and insurance services through its affiliates, Spartan Capital Private Wealth Management LLC and Spartan Capital Insurance Services LLC.
If you have any questions, contact:
Info@spartancapital.com