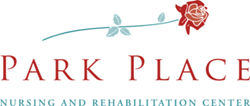 Park Place invites the community to join the Tyler Area Chamber of Commerce in celebrating the beautiful facilities, plush amenities and outstanding services now available to East Texas families and individuals.
TYLER, Texas (PRWEB) May 24, 2018
Join Tyler Area Chamber of Commerce for Ribbon-Cutting, Refreshments, and Facility Tours
StoneGate Senior Living, LLC's Park Place Nursing and Rehabilitation Center announces a ribbon cutting with the Tyler Area Chamber of Commerce in celebration of the grand re-opening of the newly-renovated facility. The celebration will kick off Thursday, May 24th, 2018 at 4:30 pm, and the public is invited to enjoy tours of the plush, comfortable and amenity-rich facility, plus the ribbon-cutting and refreshments.
"The residents of Tyler and our surrounding communities will not only enjoy the best in senior nursing and rehabilitation care, with an array of specialized treatments, but they can now benefit from the beauty and comfort delivered during our recent renovation," says John McKeehan, Park Place Nursing & Rehabilitation Administrator. "Our ribbon-cutting celebrates Park Place's fresh new look, and we invite the entire community to come enjoy refreshments and see for themselves."
Park Place, located close to East Texas' medical district, is a leading rehabilitation resource for the community, offering innovations such as the Barihab XS, a specialized bariatric support program for individuals with weight or balance issues. It is a preferred provider for congestive heart failure treatment, wound care, infectious disease treatment and a specialized LSVT neuro program for individuals with Parkinson Disease and similar conditions. Park Place also delivers physical, occupational and speech for treatment of orthopedics, stroke recovery and post-surgical care, in addition to medical rehabilitation for diabetes and respiratory management.
The renovation delivered a completely refreshed exterior, as well as plush, luxurious carpeting and wood flooring throughout the facility, and spacious private patient rooms with in-suite showers. The light-filled atrium and therapy gym was updated, and beautiful, comfortable furnishings and seating were included throughout. Patients benefit from 24/7 nursing, hospice and respite care, an innovative Life Wellness program delivering enrichment for mind and body, a gourmet Dining Your Way restaurant-style meal service, plus cognitive therapy, gardening, walking and a full roster of specialized senior care services.
About Park Place Nursing & Rehabilitation Care
Founded in 1986, Park Place Nursing and Rehabilitation Care is a 120-bed facility committed to providing the community with the finest in rehab, 24/7 nursing, wound care, congestive heart failure treatment, bariatric support and a number of health and wellness solutions. It is a member of the StoneGate Senior Living, LLC family, an award-winning, full-spectrum senior care and housing company. Learn more at: https://parkplacetyler.com/
About StoneGate Senior Living, LLC
StoneGate Senior Living, LLC provides support services to senior living and care properties that offer skilled health care, assisted living, memory support and independent living locations in Colorado, Oklahoma, and Texas. Founded and led by a team of senior living industry veterans, StoneGate understands that careful attention to customer expectations is vital to the success of a senior living and care community. Learn more at: http://www.StonegateSL.com.