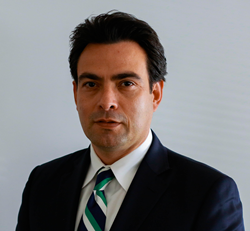 ALLENHURST, N.J. (PRWEB) May 23, 2018
Bielat Santore & Company is pleased to welcome the newest addition to its team of professional salespersons, Mr. David A. Alvarez. The former restaurant owner is working alongside the company's three other Licensed Real Estate Salesmen, Joseph Denker, Robert Gillis and James Gutentag. The addition of Alvarez has benefited the company by providing more opportunity for business in the northern part of the state. Alvarez's primary territories are Bergen and Passaic counties.
As a former restaurant owner for over 20 years, Alvarez has an impressive background in the restaurant industry. Before deciding to obtain his New Jersey State Real Estate License, he co-developed and co-owned the popular, Romanza Restaurant in River Vale, New Jersey as well as founded, owned and operated, Bachetto Feast in Nanuet, New York and Westwood, New Jersey. Read more about David A. Alvarez in "Meet the Salesman" on Bielat Santore & Company's blog at https://bielatsantoreandcompany.wordpress.com/.
About Bielat Santore & Company
Bielat Santore & Company is an established commercial real estate firm. The company's expertise lies chiefly within the restaurant and hospitality industry, specializing in the sale of restaurants and other food and beverage real estate businesses. Since 1978, the principals of Bielat Santore & Company, Barry Bielat and Richard Santore, have sold more restaurants and similar type properties in New Jersey than any other real estate company. Furthermore, the firm has secured in excess of $500,000,000 in financing to facilitate these transactions. Visit the company's website, http://www.123bsc.com for the latest in new listings, property searches, available land, market data, financing trends, RSS feeds, press releases and more.