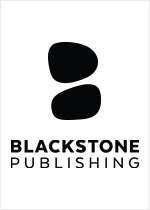 April Clavell said, "We are very pleased to have such an enthusiastic publisher, and look forward to having a very congenial and successful partnership."
ASHLAND, Ore. (PRWEB) June 07, 2018
In a near-seven-figure deal, Blackstone Publishing acquired North American unabridged rights for print/e-book and world rights for audio to all but two of #1 New York Times bestselling author James Clavell's catalog, in an eight-book deal made by Blackstone Head of New Business Development Rick Bleiweiss and Blackstone CEO Josh Stanton. In all formats, Blackstone will reissue five titles from Clavell's internationally bestselling Asian Saga series including Shōgun, Tai-Pan, King Rat, Escape, and Whirlwind, as well as Thrump-o-Moto, The Children's Story and Sun Tzu's The Art of War, edited and with a foreword by James Clavell. Blackstone will publish all of Clavell's titles in audio, including Noble House and Gai-Jin, the two books that Blackstone has not acquired at this time for print and e-book.
Bleiweiss commented, "We are extremely thrilled to be able to bring our new print, e-book and audio versions of James Clavell's timeless classics to the public. We expect a wonderful reception to the books from those who have read them years ago and want to reacquaint themselves with these masterpieces of literature, and from those who have yet to discover this master storyteller. It is also a further confirmation that Blackstone has become a significant print and e-book publisher."
April Clavell said, "We are very pleased to have such an enthusiastic publisher, and look forward to having a very congenial and successful partnership."
The Asian Saga titles will be released in new, collectible hardcover and paperback editions, e-book, and audio formats. All eight works acquired will receive newly designed covers. Blackstone has previously published audio editions of Clavell's Shōgun, Tai-Pan, King Rat, Escape, Gai-Jin, Noble House and Whirlwind, and will soon be releasing the first-ever audio editions of Thrump-o-Moto, The Art of War and The Children's Story.
Shogun, the epic first book in James Clavell's Asian Saga, is currently being developed into a new miniseries for television by the FX channel. Production is scheduled to begin in January 2019, for airing in 2020.
The Clavell Estate was represented in negotiations with Blackstone by Jay D. Kramer, Esq.
James Clavell joins Blackstone Publishing's growing list of impressive new and classic authors, including #1 New York Times bestselling authors P.C. Cast and Kristin Cast (House of Night Other World series), Edgar Award-winning author Gregory McDonald (Fletch and Flynn series), New York Times bestselling author Shelley Shepard Gray (Bridgeport Social Club series), New York Times bestselling author Orson Scott Card (A Town Divided by Christmas), Rex Pickett, author of Sideways, Atz Kilcher (Son of a Midnight Land), USA Today bestselling author Nicholas Sansbury Smith (Hell Divers series), USA Today bestselling author Catherine Ryan Howard (Distress Signals), bestselling author Daniel Hecht (On Brassard's Farm), Edgar Award-winning author Adrian McKinty (The Detective Up Late), New York Times bestselling author Cory Doctorow (Overclocked), and master of western storytelling Louis L'Amour.
Visit http://www.blackstonepublishing.com for more information on Blackstone Publishing titles in print and e-book format to be announced soon.