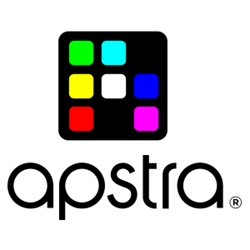 MENLO PARK, Calif. (PRWEB) May 24, 2018
The finalists of the NetEvents IoT, Cloud & Innovation Awards 2018 were announced on May 17th, 2018. These prestigious awards recognize and identify the most innovative start-ups and established companies in the fields of IoT, Innovation, and Cloud Innovation.
Apstra has been selected as a finalist by the award judges for the Innovation Leader in Cloud/Datacenter Award. This award is given to established companies that offer innovative and exciting products or services for the cloud or data center, these companies are recognized as an industry leader, and are paving the way for the world. The winners will be announced at the NetEvents Innovation Awards Dinner on May 24, 2018.
Join the Apstra team as we support Co-Founder David Cheriton who will be giving the opening keynote presentation for the NetEvents 2018 Global Press & Analyst Summit on May 24 at 8:50 am. In his keynote address, Professor Cheriton will discuss how he approaches investments and building companies and the challenges of selecting the right technologies, opportunities and teams. He will also share his thoughts on promising markets and technologies, as well as a few mistakes he has made along the way.
In addition, Apstra CEO and Co-Founder, Mansour Karam will speak on May 25 at 8:55 am. In this session, Mansour will be joined by Sachin Gupta of Cisco, Tom Burns of Dell EMC Networking, and Kevin Deierling of Mellanox Technologies. Brandon Butler of IDC will lead a lively discussion on "Reinventing the Enterprise and Vendor Community" and new business and technology models driving open networking and disaggregation.
Follow Apstra: Apstra Blog, Twitter, LinkedIn and Facebook
About Apstra
Apstra® pioneered Intent-Based Networking and Intent-Based Analytics™ to simplify how data center networks are built and operated. AOS® increases business agility through an autonomous or Self-Operating Network™ that delivers log-scale improvements in CapEx, OpEx and capacity. AOS is a hardware-inclusive, closed-loop intent-based distributed operating system that automates the full lifecycle of network operations and enables the network to configure itself, fix itself and defend itself. Apstra is based in Menlo Park, California and is privately funded.