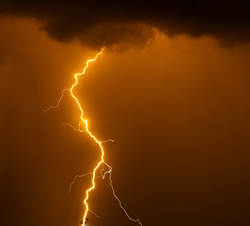 Navigating new regulations and compliance issues can be difficult for small business leaders.
HOBOKEN, N.J. (PRWEB) May 24, 2018
A NYC area IT consultant and MSP explains the consequences of failing to comply with the new European data privacy law, the General Data Protection Regulation (GDPR), which will take effect Friday, May 25, 2018, in a new article on the eMazzanti Technologies website. The law applies to all organizations selling to or collecting personal data about customers in the European Union (EU).
The informative article lists the major penalties, including substantial fines of up to 4% of global revenues, that could be enforced for non-compliance. Several additional consequences of GDPR non-compliance that fall outside of official sanction, including damage to reputation, costs of remediation and new liabilities for privacy violations are also discussed.
"Navigating new regulations and compliance issues can be difficult for small business leaders," stated Jennifer Mazzanti, CEO, eMazzanti Technologies. "Fortunately, there is help available from Microsoft and its partners for GDPR concerns."
Below are a few excerpts from the article, "The Risks of GDPR Non-Compliance"
"Despite ample warning, a significant percentage of businesses in the United States have yet to establish GDPR compliance. With the deadline upon us, it is important to understand the risks of non-compliance. The legislation itself outlines penalties that could severely impact the bottom line. Other related consequences could prove even more damaging."
Tiered Penalty Structure
"Violations of basic principles of the GDPR can result in fines of up to four percent of annual global revenue. While such a fine could prove devastating, particularly to a small business, there are actually two tiers of penalties. In addition, fines represent just one of several possible sanctions."
Additional Consequences of GDPR Non-Compliance
"Damage to Reputation – When consumers learn that your organization has had an incident, they will be wary about trusting you with their data. Even a formal reprimand can result in loss of market share and reduced consumer confidence."
"Liability for Damages – According to Article 82 of the GDPR, an individual who has suffered material or non-material damage as a result of an infringement of the GDPR can claim compensation from both data controllers and data processors."
More Consequences of GDPR Non-Compliance>>
Mitigating the Risk of GDPR Non-Compliance
Some businesses may not be able to comply with every aspect of GDPR by May 25. If so, they should be ready to demonstrate that they are making a good faith effort. They should know where their data comes from and how it is stored. Leaders should understand the GDPR rules for consent and begin to implement them.
While the principles of GDPR can seem overwhelming, help is available. eMazzanti Technologies is committed to easing the burden on its customers. Whether implementing cloud solutions with built-in, audit-ready tools or performing a GDPR readiness assessment, its compliance experts stand ready to assist.
Related resource information:
Is Your Business Ready for GDPR?
Smart Selling: Why PCI Compliance Should be Your Primary Concern
About eMazzanti Technologies
eMazzanti's team of trained, certified IT experts rapidly deliver retail and payment technology, digital marketing services, cloud and mobile solutions, multi-site implementations, 24×7 outsourced network management, remote monitoring and support to increase productivity, data security and revenue growth for clients ranging from law firms to high-end global retailers.
eMazzanti has made the Inc. 5000 list eight years running, is a 2015, 2013 and 2012 Microsoft Partner of the Year, 2016 NJ Business of the Year, 5X WatchGuard Partner of the Year and one of the TOP 200 U.S. Microsoft Partners! Contact: 1-866-362-9926, info(at)emazzanti(dot)net or http://www.emazzanti.net Twitter: @emazzanti Facebook: Facebook.com/emazzantitechnologies.