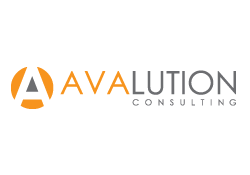 We are delighted with the response from the market to date, as we look to grow further in Europe.
CLEVELAND (PRWEB) May 24, 2018
Avalution Consulting – a leading international business continuity, IT disaster recovery, and information security consultancy and software provider-- is honored to announce that they won the award for Continuity and Resilience Provider of the Year (Service/Product) at the BCI European Awards 2018.
The awards ceremony was held on May 10, 2018 in Milan, Italy recognizing the outstanding contribution of business continuity professionals and organizations living in or operating in Europe. Winners were chosen by a panel of BCI-appointed judges.
Elaine Tomlin, Managing Consultant and EMEA Practice Leader for Avalution's European office, accepted the award on behalf of Avalution. After the ceremony, Tomlin commented, "It is a great honor to receive European recognition from the Business Continuity Institute (BCI) for our consulting services and business continuity software, Catalyst. Last year, Avalution opened its European office in Dublin, Ireland to further support our global client base. We are delighted with the response from the market to date, as we look to grow further in Europe."
"Thank you to the BCI and judging panel for this recognition," stated Brian Zawada, Managing Director at Avalution. "We are thrilled to have won this award, as it represents our team's dedication to protecting our clients' business operations around the globe."
All winners from the BCI European Awards are automatically entered into the BCI Global Awards, which is scheduled to take place during the BCI World Conference and Exhibition hosted in London November 6-7, 2018.
Contact us today to learn more about our consulting services or software solution, Catalyst.
About Avalution
Avalution is the leading provider of business continuity consulting, information security consulting, and related software solutions. Avalution also assists in preparing organizations for ISO 22301 certification, as well as assessing readiness for the certification process. Headquartered in Cleveland, Ohio (USA), Avalution is an ISO 22301-certified firm.
Avalution also offers Catalyst business continuity software. Catalyst makes business continuity and IT disaster recovery planning easy and repeatable for every organization – regardless of size, industry, or geography.