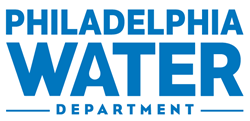 "We are very pleased to honor Historic Germantown for their commitment to improving water quality and their neighborhood," said McCarty. "This project demonstrates that even smaller water management projects can have a tremendous impact on an entire community."
PHILADELPHIA (PRWEB) May 25, 2018
Historic Germantown, a nonprofit promoting Northwest Philadelphia's rich historical offerings, received the Philadelphia Water Department's 2018 Stormwater Pioneer award in a ceremony Monday.
The impressive makeover was made possible by a City grant that the organization leveraged with community fundraising efforts and volunteer work days to reduce costs and harness neighborhood enthusiasm for increased green spaces.
The Stormwater Pioneer award recognizes private property owners who implement superior stormwater management projects. Highlighted projects showcase innovation, excellence, the ability to overcome technical challenges and a true dedication by the property owners, developers, engineers and designers to reduce stormwater runoff.
The Philadelphia Water Department named the first Pioneer in 2014. Past recipients include two small businesses and the Children's Hospital of Philadelphia.
Monday's event featured remarks from Philadelphia Water Department Commissioner Debra McCarty, City of Philadelphia Managing Director Mike DiBerardinis, Historic Germantown President Loretta Witt, and Claudia Levy of Levy DiCarlo Partners LLC, the project's designers.
The stormwater management project grew out of plans to replace an existing, asphalt-covered interior courtyard at the Germantown Historical Society's offices and museum, which serves as Historic Germantown's headquarters, with a green space that could serve as a community asset.
Historic Germantown successfully applied for a grant through the Philadelphia Water Department's Stormwater Management Incentives Program (SMIP). Available to nonresidential customers, including businesses, nonprofits, schools and faith-based organizations, the grants encourage sustainable projects and allow property owners to significantly reduce monthly stormwater fees.
Since 2012, $90 million in SMIP grant funding has encouraged stormwater management projects at more than 160 privately owned sites across Philadelphia, providing a cost-effective means for the City to meet federally mandated clean water regulations.
Working with Levy, a landscape architect, ands department engineers, they created a retrofit plan that satisfied grant specifications and budgetary goals.
The project manages stormwater from roughly half an acre of hard, rain-repelling surfaces, including the original asphalt courtyard, the parking lot, and adjacent roofs. In creating the new green courtyard, engineers removed the asphalt to create a 13-foot deep stone-filled basin where rainwater is stored and allowed to filter slowly into the ground.
Once the courtyard was excavated, workers filled it with crushed stone, soil and sewer-connecting overflow pipes before topping it with sod to create an attractive green space. A rain garden adjacent to the site's parking area is planted with native plants and captures runoff from the lot. Native tree species planted along a blank wall aid in soaking up stormwater and add extra natural and landscaped elements.
The improved area can store nearly 15,000 gallons during a typical 1-inch rainstorm—water that otherwise would have entered local sewers and contributed to potential overflows that harm water quality in nearby creeks and rivers.
Commissioner McCarty presented Historic Germantown President Loretta Witt with a plaque honoring them as 2018's Stormwater Pioneer.
"We are very pleased to honor Historic Germantown's team of staff members, board members, and volunteers for their commitment to improving water quality and their neighborhood," said McCarty. "This project demonstrates that even smaller water management projects can have a tremendous impact on an entire community."
"We hope more community organizations, businesses and institutions will take a closer look at the Stormwater Management Incentives Program and consider undertaking similar efforts. The Philadelphia Water Department knows a little about ripple effects, and the more property owners we have taking steps like this to safeguard our water, the better it will be for the entire city and region for generations to come," McCarty said.
"Stormwater Pioneers showcases an innovative City department helping an organization like Historic Germantown become an even greater resource to Philadelphia and the surrounding community," said Managing Director Mike DiBerardinis.
About the Philadelphia Water Department: The Philadelphia Water Department serves the Greater Philadelphia region by providing integrated water, wastewater, and stormwater services. The utility plans for, operates, and maintains both the infrastructure and the organization necessary to purvey high-quality drinking water to provide an adequate and reliable water supply for all household, commercial, and community needs, and to sustain and enhance the region's watersheds and quality of life by managing wastewater and stormwater effectively. http://www.phila.gov/water