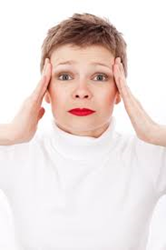 Good dental hygiene is crucial for protecting the teeth of children and adults – but it's not enough on its own.
PASADENA, Calif. (PRWEB) May 29, 2018
A May 23 article in Medical News Bulletin reports on an analysis of data looking at a possible connection between emotional stress and cavities. The link appears to be connected to the amount of cortisol, a stress related hormone, in children's saliva. Premier Care Dental Group, an oral health clinic based in Pasadena, says there is reason to take this possibility seriously. While the relationship in this particular case has yet to fully established, the possibility that factors beyond what children are eating and their hygiene habits may be leading to cavities is a reminder that good dental hygiene is crucial for protecting the teeth of children and adults – but it's not enough on its own. Even with outstanding self-care, regular teeth cleaning, and dental check-ups are more of a must than ever, says the clinic.
Premiere Care Dental Group says that, while taking up to an hour once every six months for a teeth cleaning and/or check-up might seem like a bother, anyone with serious dental or periodontal problems will agree that it's an investment well worth making. Although toothaches might not sound so frightening to someone who has never had one, the pain can be truly intense and debilitating. Gum disease and periodontal problems might be somewhat less dramatic, but the chronic pain, bleeding gums, and – most embarrassingly – halitosis (bad breath) associated with them is no picnic, either. Moreover, the clinic says that, while there are plenty of outstanding treatments for all kinds of tooth and gum issues, prevention is always far better than a cure. It's definitely less expensive and a lot more convenient, the clinic adds.
Of course, people make mistakes and unpleasant things can always happen, says Premier Group Dental Care. That's why the clinic offers comprehensive care provided by dental professionals from a wide range of specialties, including periodontal care, orthodontia, oral surgery, and more. Whether it's saving compromised teeth via a root canal or extracting hopeless teeth and eventually replacing them with dental implant, the clinic says that it is always ready to help.
For people whose teeth are fully functional but which may be lacking in terms of aesthetics, the clinic notes that it also offers a number of highly effective cosmetic dental techniques. Teeth whitening, porcelain veneers, dental bonding for chipped teeth, and Invisalign for invisible orthodontia are all very popular options, says Premiere Care Dental Group.
Whether readers are suffering from acute dental issues, want better looking teeth, or just want to get on the right track with regular dental visits and teeth cleaning, they are invited to contact Premiere Care Dental Group at 626-795-6855 or on the web at http://premiercaredentalgroup.com/.