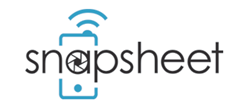 CHICAGO (PRWEB) May 25, 2018
Snapsheet, the industry-leading provider of virtual claims technology for the personal and commercial insurance marketplace, has accepted the honor of being selected the Best Insurtech Solution at the 2018 Benzinga Fintech Awards.
Snapsheet won the award over 11 other finalists based on its ability to remove obstacles within the claims process. Snapsheet's unique combination of insurance and technical expertise allows insureds to upload vehicle information and photos of damage via smartphone and receive an estimate in as few as three hours. From there, Snapsheet's payment solution, Snapsheet Transactions, allows customers and repairers to receive payments virtually within hours instead of waiting weeks for a check in the mail.
"The Snapsheet team has worked diligently to make the claims process a better experience from start to finish," said Brad Weisberg, CEO and founder of Snapsheet. "It's an honor to see our team's hard work and dedication to virtual claims recognized with this award."
The Benzinga Fintech Awards is a competition that showcases companies with the most impressive technologies that are paving the future in financial services. The Best Insurtech Solution category celebrates the insurtech solution that has accomplished the most in improving the way insureds interact with carriers. Snapsheet works with carriers to enhance operational efficiencies with an end result of improved customer satisfaction and cycle times.
"Snapsheet's combination of product and mission that makes insurance easier and helps people at a vulnerable time in their lives made an impact on the Benzinga Awards judges and we're proud to honor them," Nicole LaPonte, Benzinga Events Director, said. "The Benzinga Global Fintech Awards celebrate more than just fintech innovation—they also elevate the most compelling startup stories in the space."
For more information about Snapsheet, please visit http://www.snapsheetapp.com/.
About Snapsheet
Snapsheet is the leading provider of virtual claims solutions, using powerful technology to improve workflows for more than 60 insurance carriers around the world. Snapsheet creates a simple claims process, starting with virtual estimations all the way to final repairs and payment, by streamlining communication between consumers, shops and carriers. Snapsheet takes complicated processes and makes them fast and simple for everyone involved. For more information, visit http://www.snapsheetapp.com/.