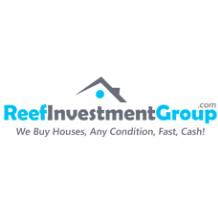 SAN DIEGO COUNTY, Calif. (PRWEB) May 28, 2018
Reef Investment Group, (http://www.reefinvestmentgroup.com), the company which created the free online Pros and Cons of Selling to a Professional Home Buyer guide, is helping divorcing couples quickly sell their family home.
"Divorce is traumatic emotionally," explains company co-owner Ryan Call, "but it is also draining financially. In addition to paying for lawyers, a big decision has to be made on what to do with the family home. For most divorcing couples, selling the home is the ideal solution, allowing both parties to start over in a new space. However, selling the home is time consuming and, again, a huge finanical burden. Renovations, staging, losing equity to a Realtor, having the home sit on the market holding up your divorce – there had to be a better way! Reef Investment Group provides the solution. We buy the home for cash, so you can get on with your new life with much fewer headaches."
Reef Investment Group purchases homes in San Diego County, CA. Sellers experience no fees, no commissions, and no need to repair or renovate. The home gets a cash offer no matter it's condition. It's an ideal way to quickly sell a home when going through a divorce. The cash can be split much faster and easier than trying to divvy up the value of a house that won't sell on the traditional market.
If you are going through a divorce in San Diego County and need to sell a home fast, visit Reef Investment Group's website today to get started.
About Reef Investment Group
Reef Investment Group is a cash home buyer that provides fair all-cash offers for homes. Offers are made within 24 hours of contact. Sellers to Reef Investment Group can choose their own closing date, even if the house has rental tenants or is in terrible condition – all types of homes in any condition, and those with and without tenants, can receive a cash offer. Repairs, renovations and staging are not necessary. Reef wants homes as is, where is, in San Diego County, CA. This is the company to call when you want a fair cash offer on a house, a quick sale, and no contingencies.
Contact Details:
Ryan Call
Carlsbad, CA
92008
Ph: (760) 888-6406
ryan@reefinvestmentgroup.com
http://www.ReefInvestmentGroup.com
Source: Reef Investment Group
###