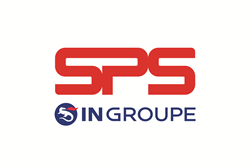 Olivier Brunet, Product & Marketing director, SPS declares: "Already 50 million cards based on our Dual 6 micromodules are on the field, this is the best proof our technology allows smart card vendors to be totally reactive to the variety of requirements coming from financial institutions."
Rousset, France (PRWEB) May 28, 2018
Specially developed by SPS having in mind the needs for smart card vendors operating on highly competitive markets, the Dual 6 micromodules allow them to integrate easily dual interface cards in their product offer. Dual 6 micromodules are based on SPS eBooster® technology allowing to manufacture dual interface cards, that operate in contact and contactless modes, thanks to electromagnetic coupling between the antenna and the module (no physical connection between the chip and the antenna).
SPS Dual 6 micromodules have exactly the same dimensions and physical characteristics as regular contact micromodules. This way, smart card manufacturers can seamlessly expand their offer to dual interface cards without having to invest in costly new manufacturing tools. In addition, they gain in flexibility as they can produce batches of contact cards and dual interface cards on the same equipment, without any modification.
This way, smart card vendors that choose SPS Dual 6 micromodules are in the best position to support financial institutions worldwide in their evolution from contact cards to dual interface cards. Especially card issuers in Russia, the CIS and North as well as Latin America are in the process of switching massively from contact cards to dual interface cards.
As the dimensions of SPS Dual 6 are exactly the same as the dimensions of traditional contact micromodules, technical departments at banks can propose contactless payment as a new technology feature without having to require their marketing departments to change artworks, which may be costly given the variety of offers at banks nowadays.
In addition, Dual 6 micromodules are compatible with all features needed by issuers to offer their customers a full range of cards. Dual 6 micromodules can be embedded in colored core cards thanks to pre-laminated antennas available in different colors developed by SPS; they are also compatible with metallic and non-metallic foils that allow a wide variety of designs for high-end cards.
SPS Dual 6 micromodule is certified by Visa, MasterCard, Amex and Discover with semiconductors coming from all leading providers of chips for banking cards. SPS has obtained multiple LoAs (Letter of Approval) for combinations of its Dual 6 micromodules with various semiconductors and various operating systems.
Olivier Brunet, Product & Marketing director, SPS declares: "The fact that already 50 million cards based on our Dual 6 micromodules are on the field worldwide is the best proof the flexibility provided by our technology is praised by smart card vendors and allows them to be totally reactive to the variety of requirements coming from financial institutions."
Smart Packaging Solutions (SPS) will be exhibiting at International PLUS Forum, a major event for the secure transactions industry, taking place in Moscow, Exhibition and Convention Centre "Sokolniki", on May 30-31, 2018. Come and visit us!
About SPS
Smart Packaging Solutions is specialized in the design, manufacturing and sale of contactless solutions dedicated to ID cards, e-passport and dual interface banking cards. Headquartered in Rousset, France, with a subsidiary in Singapore, SPS employs 140 people. Part of the French IN Groupe, the company specializes in contactless and dual-interface products, with a recognized micro packaging expertise. SPS has filed over 120 patents supporting its exclusive technologies. More information at http://www.s-p-s.com
SPS is part of the IN Groupe.
The IN Groupe is a global leader in secure identity solutions.
In a mobile and digital world where data security has become the major issue, the IN Groupe offers States, governments and businesses trusted solutions including added value electronic components for banking, identity solutions including electronic components, cutting-edge secure credentials and safe and reliable interoperable systems, but also innovative and efficient digital services, and secure solutions for complex printings and workflows.
Real engineering company, the IN Groupe is specialized in the integration of electronic and biometrics in identity documents and in polycarbonate cards. Thanks to its innovative new products and its strengthened security, the IN Groupe has become a worldwide leader with major customers in over 68 countries.
Based in Paris, the IN Groupe has two production centers and employs more than 900 employees, of which over a third is dedicated to technology development.
Follow us on:
Contact: IN Groupe
Romain Galesne-Fontaine | +33 1 40 58 30 00 | media(at)ingroupe(dot)com