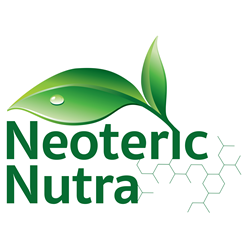 On Friday May 4th at the Hotel Baker in St Charles IL, Chicago musicians Brian Troch and Jenny Franck unveiled NEOTERIC NUTRA™. A revolutionary new hemp extract containing the patented nextHEMP™ technology developed by Dr Mark Rosenfeld of Ananda Scientific.
ST CHARLES, Ill. (PRWEB) May 29, 2018
St Charles, IL May 4th 2018: Chicago musicians BRIAN TROCH and JENNY FRANCK introduced sweet music of a different kind: the alleviation of discomfort for thousands of afflicted sufferers. On Friday, May 4th at the Hotel Baker, The Waterfront Room, (100 W. Main St. St. Charles, IL). Brian and Jenny unveiled NEOTERIC NUTRA™, a revolutionary new supplement that addresses discomfort felt by individuals suffering from many different chronic health concerns.
NEOTERIC NUTRA™ has innovative technology that was initially developed at Ananda Scientific, a Colorado-based biotech company led by Chief Science Officer and Founder, Dr. Mark Rosenfeld. Serving as a US Member for the Joint United Nations FAO/IAEA Committee on Transboundary Diseases, some would say Dr. Rosenfeld is a veteran when it comes to combating disease on a global scale. He also serves as a Medical Advisor to the China Health Ministry and is responsible for innovating a device for the molecular detection of the bird flu. Perhaps Dr. Rosenfeld is most widely known for discovering the key plant-derived factor necessary for successful Giant Panda reproduction. This discovery eventually elevated the Giant Panda out of the Endangered Species status by making it possible for Pandas to mate in captivity. Dr. Rosenfeld's patented nextHEMP™ technology is the active formulation and delivery system in NEOTERIC NUTRA™. It is 100% water soluble and delivers 95% bioavailability to the bloodstream in an unparalleled 30 to 40 minutes. Most other existing hemp products only achieve a bioavailability rate of up to 8%.
A lifelong entrepreneur, Brian Troch was first introduced to Dr. Rosenfeld while seeking new ways to expand his family's business, Bell Fuels Inc. As they were discussing nextHEMP™ and it's inherent applications, Brian mentioned his father, a recent stroke victim. His father began taking the formulation and responded extremely well. Brian also tried nextHEMP™ and the results were life-changing. Brian and Jenny then decided to team up with Dr. Mark Rosenfeld and Ananda Scientific. Before long, NEOTERIC NUTRA™ was born. NEOTERIC NUTRA™ and nextHEMP™ are derived from the highest quality agricultural hemp possible. The pure extract from the industrial hemp plant contains significant benefits without any psychoactive components. It has been deemed an appealing option for people seeking overall health and wellness. Clinical studies performed at Hebrew University in Israel were very favorable, revealing to be most beneficial in all subjects.
The NEOTERIC NUTRA™ event at the Hotel Baker included a meet and greet with Brian Troch, Jenny Franck, and Dr. Mark Rosenfeld; along with a live music performance by Carlo Basile, Saraswathi Ranganathan, and Mamadu Tama, from the Surabhi Ensemble. The people that attended the event were a wide array of medical professionals, members of the NFL alumni, rehab & physical therapists, chiropractors and people who sought out NEOTERIC NUTRA™ on their own path to wellness.
For further information regarding this event, email media(at)neotericnutra.com.