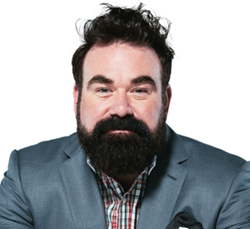 LOS ANGELES (PRWEB) May 29, 2018
With global influence, Chris Collins, founder of Syndicate X, a "Secret Society for Entrepreneurs and Leaders," author of Gamification: Playing For Profits, and the host of Chris Collins Unleashed, praises Starbucks' new "no purchase necessary policy".
"Their store environments are created with the intention of making you want to hang around and be more comfortable," Collins explains. "With even closer attention paid to enticing the senses, the smell (coffee), sounds, cute selection of tasty and savory stuff around, the "manufactured environment" cares for you."
"Any person who enters our spaces, including patios, cafes and restrooms, regardless of whether they make a purchase, is considered a customer," Starbucks said in an email to employees. The revised Starbucks policy also suggests a code of conduct for store visitors, who should use the spaces as intended, be considerate of others, and act responsibly.
Collins continues, "It's hard to tell if this new policy is strategically trying to increase sales or is a goodwill PR move."
Using McDonalds' successful, yet unofficial "open to all" business model, Collins projects that "more than 25% of people taking them up on this "no purchase necessary policy", with no intention of a purchase, will end up buying something."
Although Starbucks' new model has been met with mixed reviews, the policy change follows a civil uproar over the way two black men were mistreated at a Starbucks in Philadelphia, resulting in their arrests for trespassing.
In an effort to properly train employees on "racial bias," Starbucks will close 8,000 US stores on May 29th.
Collins concludes by applauding Starbucks, "Smart move! Sales will happen!"
Chris Collins is based out of Los Angeles, CA. For more information on Chris and his story, please visit: https://chriscollinsinc.com/about-us/