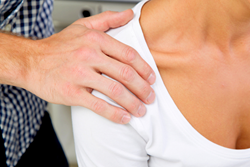 WILMINGTON, Del. (PRWEB) May 30, 2018
As of 2018, there are nearly 800,000 registered sex offenders that have been charged with at least one count of sexual abuse. Such sex offenders live all across the country and they must be registered in every place they move to, which most of them do. However, the people who live near sex offenders are often unaware of their past and the fact that they are registered sex offenders.
GoLookUp's advanced and national Sex Offender Search directory allows users to know exactly who the registered sex offender living in their area are and also their whereabouts.
Finding Sex Offenders with GoLookUp
When sex offenders register themselves with the proper authorities, their files become public records that allow people to search for their criminal history. Due to the fact that there are many people on the national sex offender registry that live in areas all across the United States, it is impossible to search each of them in a certain place.
With GoLookUp's sex offender search, users can now search for all the sex offenders living in their area based solely on a zip code. Once users enter a zip code into the sex offender search directory on GoLookUp, the system runs public records check on billions of public records and provides a report on all the sex offenders registered in the zip code that was entered, or a phone number of a person they have questions about.
The report includes a full background check on all the sex offenders in a certain zip code, including their mugshot, criminal records, address and much more. The information on the website can help users find out if their neighbors, friends and the people that come in contact with their children are registered sex offenders in order to help them use the necessary precautions when it is needed.
The accurate public criminal records check provided by GoLookUp help users find out exactly who are the registered sex offenders living in there are, their whereabouts and their criminal past and actions so they can protect themselves and their loved ones.