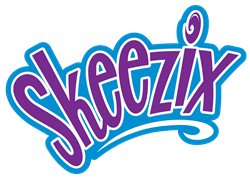 "I can't wait to visit a store and see the characters I created on the shelf".
CLINTON TOWNSHIP, Mich. (PRWEB) May 29, 2018
The Choose Friendship Company introduces its first collectible series. Retired grandfather, David Crorey has done it again with his best invention yet! Built on the prior success of introducing toys reminiscent of the past with exciting new twists, comes Skeezix! - The cutest acrobat fidget collectible series hits all major trends announced this year at the New York Toy Fair including:

Nostalgic: it's old yet new, reminiscent of classic acrobat toys
Collectible: characters featured in blind bag packaging
Fidget toy: uniquely designed for non-stop acrobat tricks
True to its name, the family owned Choose Friendship Company is more than a toy company, it is a team dedicated to empowering kids across the globe with a pro-friendship message. They have supported many causes such as "Pink and White Kids Join the Fight" for breast cancer awareness, and an anti-bully music video, "Inside Out", featuring over 100 kids.
Committed to this brand promise, the new Skeezix collection has lead the company to an unexpected, vitally important message to share. The illustration and animation of Skeezix characters is instrumental to its success. Initially interviewing professional illustrators from around the country, the team was left uninspired by the results. Then they received an unexpected call from a local college student! He was responding to an ad that had been placed months prior. This student, Ryan Bryer, met David at the company's "Friendship Factory" store and began creating immediately. Ryan is extremely talented and the team is thrilled to work with Ryan as he launches what is sure to be a successful career.
"From the start we knew Ryan was exceptional. After spending time getting to know his family they opened up and shared Ryan's inspiring story," said David Crorey, Skeezix inventor. As it turns out Ryan is not your typical college student. Ryan has spent his lifetime overcoming many challenges after being diagnosed with Asperger's as a child. The Choose Friendship Company along with Ryan's family are convinced this is a match made in heaven! Ryan is thrilled to work in a field he is so passionate about, never expecting to find a job as a toy illustrator in his hometown in Michigan.
After receiving the first shipment, Ryan's joy was evident. He immediately said, "I can't wait to visit a store and see the characters I created on the shelf". This has provided extra motivation for the team, diligently focused on a successful Skeezix launch; confident it will become next year's top selling toy! "This will enable us to share Ryan's story of inspiration to kids all over the world, providing hope to those who share the same challenges." stated David. "Don't limit yourself," is Ryan's message, "I never gave up. I believe that if you work hard for something, you can do it."
Want to catch a glimpse of the Ryan magic? If a picture says 1000 words than this 2-minute video says a million, introducing Skeezix! https://youtu.be/tFo9nmt63aU
After months of research, testing, focus groups, customer interviews, retailer feedback, and store sampling, the result is a perfected product. As Piper the Panda explained in the video above, Skeezix will make its big reveal at the 2018 ASTRA Marketplace & Academy this June in New Orleans. This will be the first "ah-ha" moment for Ryan as he realizes his dream of having his illustrated characters showcased to toy retailers across the country. Available this summer is the first series, Jungle Gymnasts. The second series, Performing Pets, debuts at the end of this year. Each series consists of 6 different characters. In total there are 40 characters already developed with many more in the design phase! Upcoming series include: Zoo Zippers, Artic Acrobats, and Safari Spinners.
Kids are instantly drawn to the bright packaging and mystery of the blind bag. Asking which character is inside? Will it be one of the four featured on the packaging or the unknown secret character? They will keep coming back to collect them all!
About Choose Friendship Company:
Choose Friendship Co.'s journey in the toy industry started in 2009 when they introduced the world to My Friendship Bracelet Maker, which created ease and forever changed they way friendship bracelets are created. Since then, they have invented over 20 products and counting while providing kids and adults alike the ability to craft, create, collect, and imagine.