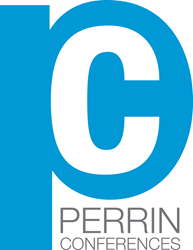 WILMINGTON, Del. (PRWEB) May 30, 2018
Year after year, this conference continues to attract a growing number of those involved in the asbestos litigation industry, and precede its reputation as one of the most comprehensive educational forums for all interested parties. Demonstrating a balanced range of views and opinions on relevant, cutting-edge topics and trends, conference speakers and attendees include many of the nation's leading plaintiff and defense attorneys, judges, insurance professionals and other industry experts. To view the current agenda and list of speakers, visit here.
The 2018 conference will be chaired by Bethann S. Kagan, Esq., Shein Law, Philadelphia, PA and Loreto P. Rufo, Esq., Rufo Associates, P.A., Hockessin, DE.
The one day Mid-Atlantic Asbestos Litigation Conference is comprised of panels that bring-forth the multifaceted legal and insurance implications related to asbestos litigation. Panel topics will include the Jurisdictional Update: Status of the Litigation and Recent Decisions; State of the Art Update; The Judicial Perspective; The Importance of ADR and Meet & Confer Requirements; The Latest Developments in the Talc Litigation; Update on Premises Claims and Related Defenses; and Ethical Duties in Asbestos Litigation. Additionally, this year's conference will include a Women's breakfast designed to encourage and foster supportive relationships in those communities within the asbestos litigation industry.
In addition to providing exclusive opportunities for learning, networking, and information sharing, this conference offers Continuing Legal Education (CLE) Credit for qualified candidates. For more information, registration, and hotel accommodations, please visit http://www.PerrinConferences.com.
* * *
About Perrin Conferences: As the leading national provider of joint plaintiff/defendant litigation conferences, Perrin Conferences offers comprehensive and specialized continuing legal education (CE/CLE) in an atmosphere of learning, networking and sharing. The company's conferences and other programs attract influential leaders and foremost talent in the legal industry to discuss current topics in litigation through mock trials, presentations and webinars, setting the standard in professional litigation education and networking.
Contact:
Bethany Corio
Perrin Conferences
T. 610-220-1817
bcorio(at)perrinconferences(dot)com
http://www.perrinconferences.com