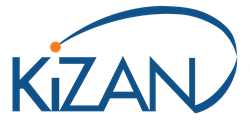 "We are proud to help bring this event to our community. By sponsoring this event, we can provide industry professionals the opportunity to attend relevant learning sessions FREE of charge" Roger Kobel CEO, KiZAN
LOUISVILLE, Ky. (PRWEB) May 30, 2018
The Louisville IT Symposium is the premier technology event of 2018 for connecting top IT executives and influencers in the region. The symposium provides opportunities to learn from successful and highly effective CxO's as they share lessons learned from real-world experiences.
Education and Open Discussion: The IT Symposium is not a tradeshow. It is an invitation-only event designed exclusively for IT professionals, and all registrants are prescreened to confirm their status in the industry. Screening is performed to ensure only qualified IT professionals attend the Symposium on June 13th, at the Galt House Hotel. Keynotes this year will include presentations from Papa Johns CIO Mike Nettles and the former CEO of Bridgestone America's Gary Garfield. (Additional details available.)
"We are proud to help bring this event to our community. By sponsoring this event, we can provide industry professionals the opportunity to attend relevant learning sessions FREE of charge. It is a great moment to live out our core values by providing valuable, unbiased thought leadership for our client partners."
Roger Kobel
CEO
KiZAN Technologies, LLC
Cloud Readiness Breakout Session: KiZAN will also facilitate a 45 min breakout session led by Mike Branstein (Cloud Architect/Director of Application Development).
"Cloud Readiness: How to ensure your business is cloud ready" will start at 11:00 am.
1:1 QA sessions with KiZAN specialists are also available at the event to discuss your cloud readiness and digital transformation needs. Click to reserve your session.
About KiZAN: KiZAN is a Gold Microsoft Partner providing innovative solutions that allow tech leaders to focus on the vision, not the technology. Solutions include strategic planning, application development, software deployment and infrastructure services.