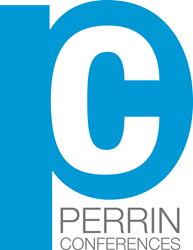 WAYNE, Pa. (PRWEB) June 19, 2018
On July 26, 2018 at 2:00-3:30pm EST, Perrin Conferences will host a webinar titled "Update on Construction Defect Coverage Issues." Register at http://www.perrinconferences.com
As the leading provider of joint plaintiff and defense national conferences and webinars, Perrin will produce a comprehensive webinar assembled to provide the audience with updated information on coverage issues within the construction defect industry.
The webinar will have feature speakers: Rebecca C. Appelbaum, Esq., Attorney, Adams and Reese, and Michael V. Pepe, Esq., Attorney, Saxe, Doernberger & Vita, P.C.
A wide variety of topics will be discussed such as Coverage Position Letters, Policy Interpretation, and the Right to Repair.
The conference offers CLE accreditation for qualified candidates. CE Adjuster Credit applications have been submitted in FL, NH and TX for approval. For more information about the agenda and registration, please visit http://www.perrinconferences.com.
About Perrin Conferences
As the leading national provider of joint plaintiff/defendant litigation conferences, Perrin Conferences offers comprehensive and specialized continuing legal education (CE/CLE) in an atmosphere of learning, networking and sharing. The company's conferences attract influential leaders and foremost talent in the legal industry to discuss current topics in litigation through mock trials, presentations and webinars, setting the standard in professional litigation education and networking.
Contact:
Bethany Corio
Perrin Conferences
T. 610-220-1817
bcorio@perrinconferences.com
http://www.perrinconferences.com