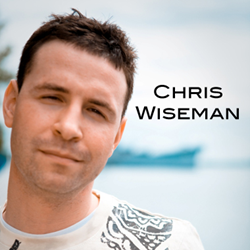 We are thrilled to acquire a portion of Chris's catalog for UK rights management. His body of work is broad and impressive and I can see us expanding our relationship with him in the future."
NEW YORK (PRWEB) May 29, 2018
Smart Alec Music Rights Management is proud to announce music rights management representation for a portion of Chris Wiseman's catalog in the UK. Alec Walsh, CEO of Smart Alec MRM says, "Chris is a songwriter and composer who finds himself in an all too common predicament these days. Hundreds or thousands of hours of programming in territories with different performance rights organizations that don't always translate to foreign royalty collection domestically."
Alec continues, "Chris is a unique one in the music industry. He's a behind the scenes player in different areas - building much of his career on reputation alone. His instrumental work appears on all major television networks. He has written and produced for artists, co-wrote a musical heading to production soon and teaches young kids about the business of entertainment. As if that's not enough - he tours with a major, national tribute act and is an active, voting member for the Grammys and the Emmys. We couldn't be more happy to establish this partnership with him."
Chris stopped by Smart Alec's NYC office this week to sign our agreement and chat. In typical form, Chris says, "First of all, I'd like to thank whomever made these brownies - they are delectable! Forgive me if I just misused the word delectable, I just learned it this weekend from someone much smarter than me!"
He continued, "I am happy to become a small part of the Smart Alec family. They are a wonderful group of people, many of whom I have known for years. I respect them, trust them and believe in their abilities to represent this piece of my work in the UK. In addition, I have a production company called Wiseguy Entertainment - so it seems that a partnership with Smart Alec is very appropriate!"
Alyssa Murphy, Executive VP of Industry Relations for Smart Alec says, "I have known Chris for many years. He is one of the kindest, most humble and talented writers you will ever meet. You may not know his name, but you've heard his music. It's literally everywhere!"
Smart Alec Music Rights Management is a NY based music publishing administration company specializing in collecting unpaid royalties from foreign territories.