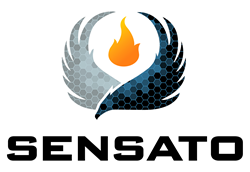 Orangeworm is the latest emerging cyberattack threat. IT experts and decision makers should have an action plan in place to swiftly scan, identify, and protect against attacks as they emerge.
New Jersey (PRWEB) May 30, 2018
Kwampirs-based malware targeting healthcare and medical devices
Top 500 healthcare and critical infrastructure cybersecurity solution provider Sensato, co-founder of the Medical Device Cybersecurity Task Force, has launched a campaign to educate medical industry executives and information technology decision makers about the risks of the emerging Orangeworm cyberattack.
Full details are still emerging, but Orangeworm is known to be targeting medical devices, hospitals, and consultancies.
"We believe the attackers are currently performing advanced staging," said John Gomez, industry expert, CEO and founder of Sensato. "The attackers have not yet identified themselves. They could be part of a criminal organization that intends to leverage this vector as an espionage-as-a-service program or a terrorist organization that may employ cyber-munitions at a later date."
Orangeworm is a derivative of the earlier Kwampirs malware campaign from 2015, operating as a trojan with the goal of seizing command and control of critical medical devices.
Cybersecurity Resource Available
To combat this serious IT security threat, Sensato is sponsoring a multi-channel campaign, including webinar briefings, a summary intelligence report detailing preventative steps, and threat origin and educational reading.
"While there is a critical need for education and action concerning the Orangeworm threat, the attack underscores a larger concern," said Gomez. "You can't protect an enterprise from a threat you are not aware of; IT experts and decision makers should have an action plan in place to swiftly scan, identify, and protect against attacks as they emerge."
The Larger Issue: Four Key Points
While the Orangeworm threat is sophisticated and requires immediate action, the larger issue is the need for industry technologists to prepare for rapid identification and threat protection from always-emerging unknown threats. Gomez notes there are four key points to an effective cybersecurity protection program:
1. Organizational embrace and development of a threat intelligence program
2. Understanding that you cannot adequately defend if the attackers are unknown
3. Creation of a vulnerability test and response plan
4. Constant monitoring and evaluation
For more information, or to learn more about Sensato's MD-COP (Medical Device Cybersecurity Operations Program), designed to protect healthcare enterprises against emerging cybersecurity threats, or Sensato's Nightingale solution, delivering a high-value, isolated server that functions as a "honey pot" to spot and trap attackers in a fraction of normal identification time, visit: http://www.sensato.co.
About Sensato
Sensato is top-500 cybersecurity innovator located in Red Bank, New Jersey. Founded in 2013, Sensato provides risk assessment, penetration testing, security operations, executive guidance, and software. CEO and founder John Gomez is an internationally-known cybersecurity expert, author, and speaker. Sensato's programs, systems, services, training, and intelligence gathering are the product of designing the highest level of security for those who provide critical services that impact human health and safety: healthcare, medical, pharmacological, and related organizations; law enforcement, fire, and emergency services; clean water, power, and heat providers.
Visit http://www.sensato.co.