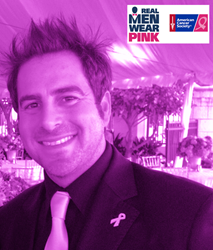 FORT LAUDERDALE, Fla. (PRWEB) June 01, 2018
Real Men Wear Pink was born out of a desire for men to have a unique way to help in the fight against breast cancer. Real Men Wear Pink gives communities the opportunity to nominate local male leaders to spearhead fundraising efforts for the American Cancer Society's breast cancer initiatives.
These initiatives include promoting early detection and prevention, funding groundbreaking research, and giving patients support wherever and whenever they need it. Because of the passion of supporters like you, Real Men Wear Pink is helping to save more lives from breast cancer.
Apart from skin cancers, breast cancer is the most common cancer type in women. In 2018, About 268,670 new cases of invasive breast cancer will be diagnosed. About 63,960 new cases of carcinoma in situ (CIS) will be diagnosed in women (CIS is non-invasive and is the earliest form of breast cancer).
If you or someone you love is concerned about developing breast cancer, has been recently diagnosed, is going through treatment, or is trying to stay well after treatment, we can help you find the answers you need.
Evan Golden wears pink because breast cancer affects everyone - it doesn't matter if you're a man or a woman. That's why I'm stepping up to fight breast cancer with all I have. Since I'm in a position to make a difference within my community, I believe I have an obligation to do so. By raising money and awareness through Real Men Wear Pink, I'm helping to save more lives from breast cancer.
Every day, the American Cancer Society is saving more lives from breast cancer than ever before. They're helping people take steps to reduce their risk of breast cancer or find it early, when it's easier to treat. They provide free information and services when and where people need it. They fund groundbreaking breast cancer research and they're working to ensure access to mammograms for women who need them.
To donate and support, please click this link.
http://main.acsevents.org/site/TR/?fr_id=90414&pg=personal&px=47764629&_ga=2.84613657.1079957186.1527685052-271742849.1526495957