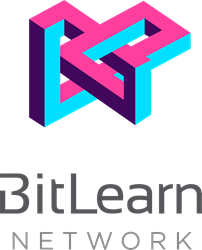 "By inviting parents to set goals, chores, and rewards in BitLearn, we are giving them insight into their children's learning needs, while fostering financial literacy." — Fred Jin, Founder and CEO
SAN FRANCISCO (PRWEB) May 31, 2018
BitLearn Network, a new learning ecosystem powered by the BitLearn Token (BLB), announced the limited beta release of its learning and publishing platforms, now available in the U.S. BitLearn is an innovative networked solution where students unlock token rewards toward microsavings through self-directed learning, an essential skill for the promotion of lifelong learning. In addition, with each student's acquired skills captured on the blockchain, BitLearn helps identify and address individual learning needs, which is an acute need for parents and educators. Led by a senior team of experts in gaming, education and social networking, BitLearn supports parents, teachers, students, and employers, incentivizing all parties for taking ownership of their role in the education system.
"We created BitLearn to engage and reward students on mobile, to take ownership of their own individual learning process," said Fred Jin, Founder and CEO of BitLearn. "At the same time, we are establishing a new distribution platform for educators to reach these students directly. And finally, by inviting parents to set goals, chores, and rewards in BitLearn, we are giving them insight into their children's learning needs, while fostering financial literacy."

For students: Funler: Smart Workbook is BitLearn's learning application for students, a game-based learning system that engages, challenges, and rewards learners to learn and earn for themselves. Each student can track their earned tokens on their mobile app, supporting financial literacy and responsibility at an early age.
For parents: The Funler Parent application invites guardians to set learning goals (and chores!) rewarded with BLB Tokens, available via simple in-app purchases. Currently, tokens can be redeem for various rewards, such as iTunes and Amazon gift cards.
For educators: BitLearn is a new publishing platform on which teachers upload their proven learning materials (lectures, exercises, worksheets) into game-like sequences, targeting important learning needs in each grade level. As authors, the teachers are compensated for these learning materials, which elevate the top educator and best content to help students anywhere.
"Out of nearly three thousand blockchain projects, only three percent correlate to education, yet knowledge and financial literacy is directly related to wealth and passed on from generation to generation," said Kenzi Wang, Advisor, Co-Founder, and Partner at AU21Capital. "BitLearn levels the education playing field, adapting learning to ever changing talent needs, technology, and the global economy."
The limited beta currently supports K-8 with plans to expand to college-level and corporate training to close the skills gap. Students and parents are invited to download the applications for free on iOS and Android at https://bitlearn.network/#!/parent. BitLearn's whitelist, an advanced registration for its token sale, is open at https://bitlearn.network/ or join the Telegram group here.
About BitLearn Network
BitLearn Network is an incentives-based learning ecosystem with the mission to empower kids to learn and earn toward their future education. It is governed by smart contracts and powered by the BitLearn Token (BLB), which captures acquired skills onto the blockchain. The network is an ecosystem that empowers parents, teachers, and students all to take ownership of their role in the education system. BitLearn is headquartered in San Francisco, CA and backed by prominent advisors including Kenzi Wang (AU21 Capital), Alan Braverman (co-founder of Eventbrite, Yammer/Geni, Xoom), Min Kim (Science Blockchain, Tron Foundation), Brad Bao (LimeBike, Kinzon Capital, Tencent US), Chandler Guo (Bitcoin God), Mimi Kingsley (founding board member of KIPP schools), Michael Odai (Mosaic Ventures, Virgin Green Fund), Jose Brotons (Product Madness), and Rafael Vivas (AppLovin). For more information, visit us at https://bitlearn.network/ and join our Telegram group here and follow us on Twitter.
All product and company names herein may be trademarks of their registered owners.
This press release is for informational purposes only. The information does not constitute investment advice or an offer to invest. BLB tokens and virtual currencies, in general, are not legal tender, in any country, and are not backed by any government as legal tender, nor should they be treated as such.