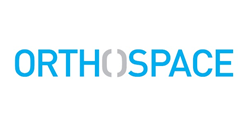 This unanimous positive review from the independent DSMB represents a significant milestone for OrthoSpace and our pivotal study.
CAESAREA, Israel (PRWEB) June 01, 2018
OrthoSpace Ltd. ("OrthoSpace" or "the Company") today announced that the Data Safety Monitoring Board (DSMB) has completed its scheduled interim review of the U.S. pivotal study of the InSpace™ device for the treatment of full thickness massive rotator cuff tears. Upon review of current study safety events and study statistical design, the Board unanimously agreed that no modifications are needed to the clinical protocol and study design and that the study may proceed as planned.
"This unanimous positive review from the independent DSMB represents a significant milestone for OrthoSpace and our pivotal study," said Itay Barnea, CEO of OrthoSpace. "We are encouraged by the feedback from the DSMB and their recommendation to proceed without study design modifications. A collective focus remains to gather and develop the evidence supporting this novel solution for treatment of painful, massive rotator cuff tears."
Heather Neill, Vice President of Clinical Operations stated, "We are pleased to provide this positive update on the status of the InSpace study, and we will continue the data follow-up phase of this fully-enrolled study. As always, we thank our investigators, site staff and study participants for their contributions."
InSpace™ is a biodegradable balloon spacer intended to treat massive, irreparable rotator cuff tears. These types of tears are associated with severe pain and disability, and patients often have few treatment options beyond conservative care. OrthoSpace is currently evaluating the InSpace in this patient population in a prospective, single-blinded, multi-center, randomized, controlled, pivotal study. The study is fully accrued as of March 2018, with 184 subjects treated and undergoing follow-up at 21 sites in the U.S. and Canada. Per the study protocol, a composite primary endpoint to evaluate the safety and effectiveness includes an improvement in Western Ontario Rotator Cuff Index (WORC) and the American Shoulder and Elbow Surgeons (ASES) by week 6 from baseline and maintained at month 12 post-operatively. Participants will also be followed for safety that includes any subsequent secondary surgical interventions (SSSI) in the index shoulder and Serious Adverse Device Effects (SADEs), through month 12 post-operatively.
About OrthoSpace Ltd.
OrthoSpace is a privately held medical device company located in Caesarea, Israel. The Company's product, InSpace, is an orthopedic biodegradable balloon system that is simple, safe and a minimally invasive method that addresses unmet clinical needs in rotator cuff repair. InSpace is CE Marked and commercialized in Europe, Israel and several countries in Asia and Latin America. OrthoSpace has been granted an Investigational Device Exemption (IDE) to conduct a pivotal human clinical study of the InSpace System in the United States.