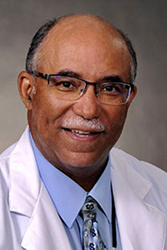 "His addition to the staff boosts Riccobene Associates' ability to provide the latest in endodontistry treatments and technology."
CARY, N.C. (PRWEB) June 04, 2018
Riccobene Associates Family Dentistry is pleased to announce the appointment of Dr. Eric Rivera to its staff. Dr. Rivera specializes in endodontics and is currently providing services at Cary Family and Specialty Dental Office on NW Maynard Road in Cary, one of 16 locations that are part of Riccobene Associates' network in the Research Triangle region.
"Dr. Rivera has had a distinguished career in both academia and as a practicing dentist," Michael Riccobene, founder of the company, said. "His addition to the staff boosts Riccobene Associates' ability to provide the latest in endodontistry treatments and technology."
Prior to joining the company, Dr. Rivera served on the faculty at University of North Carolina at Chapel Hill School of Dentistry. He was Department Chair of Endodontics and also held the Jacob B. Freedland Distinguished Associate Professor, a tenured position. He is a Diplomate of the American Board of Endodontics, a title awarded to specialists who achieve and maintain the highest level of knowledge and technical skill.
Dr. Rivera graduated with honors from UNC at Chapel Hill School of Dentistry and subsequently served as General Practice Resident at Charlotte Memorial Hospital. He practiced general dentistry before completing his specialty training and receiving a Master's Degree from UNC School of Dentistry Endodontics program.
Dr. Rivera is widely published and reviewed research articles as well as presented findings at conferences in over 15 countries. Together with Dr. Richard Walton, he is the co-creator of the Classification System for Cracks and Fractures of Teeth. The system is currently being utilized by the American Association of Endodontists (AAE) and general dentists across the United States to diagnose and more accurately treat fractured teeth.
Throughout his career, Dr. Rivera has mentored many future dentists and endodontic residents, many of whom are now private practitioners serving the citizens of North Carolina and other states. While teaching, Dr. Rivera continued to actively treat patients at UNC dental faculty practice and held Veterans' Administration privileges, which allowed him to facilitate care for patients with complex and diverse health issues and special needs. In addition, Dr. Rivera served as a team dentist for all UNC Chapel Hill student athletes.
The addition of Dr. Rivera to Riccobene Associates is exemplary of the company objective: Changing Lives, One Smile at a Time.