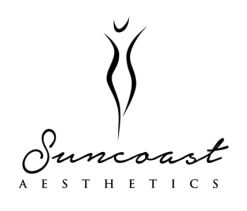 PORT CHARLOTTE, Fla. (PRWEB) May 31, 2018
In an effort to help more people receive Botox injectable treatments, representatives with a Florida-based company, announced today that it is now offering discounted Botox injectable treatments at its Port Charlotte medical spa.
"Now is a great time to take advantage of this revolutionary treatment at our medical spas," said Dr. Sidney Peykar, owner and spokesperson for Suncoast Aesthetics. Suncoast Aesthetics two medical spas are located at: 1540 S Tamiami Trl, Ste 204, Sarasota FL 34239 and 2484 Caring Way, Suite B, Port Charlotte FL 33952.
Peykar explained that while for years the facelift was among the only treatments for ailing, sagging and wrinkled skin, Suncoast Aesthetics understands that today's client seeks a more elegant solution to aging.
"Botox is among the world's most popular and time-tested injectable for reversing age-related fine lines, wrinkles, creases, furrows and folds that mar the appearance and sabotage one's self-esteem," Dr. Peykar said, before adding, "These safe, non-invasive compounds work by temporarily paralyzing the muscles that are responsible for our most frequent facial contractions, such as smiling, squinting, frowning or yawning. The result is beautiful, smooth skin that glows with youthful radiance."
The company spokesperson went on to note that Suncoast Aesthetics specializes in cosmetic injections for reducing facial wrinkles around the eyes, nose, mouth, and on the forehead and neck.
"These injections can also be used for hyperhydrosis (excessive sweating), TMJ issues, and other advanced cosmetic techniques," Dr. Peykar said.
Botox, according to Dr. Peykar, rely on carefully formulated strains of botulinum toxin, which works as a nerve block, reducing activity in the tiny muscles that allow us to laugh, frown or make other faces.
"Once injected, these miniscule muscles remain at rest, reducing wrinkles and softening the entire complexion," Dr. Peykar revealed. "Friends and family members may comment that you look well rested after Botox treatment, and that you look your best in years."
As for what patients can expect, Dr. Peykar said that once individuals arrive at it office, the practitioner will numb the injection sites with a topical anesthetic to ensure comfort.
"Botox is then injected into your skin using an ultra-fine needle that is virtually free from sensation," Dr. Peykar said. "Each injection session takes about 10-15 minutes on average. Results are fully realized in approximately 7-30 days."
For more information, please visit: http://www.scaesthetics.com.
Contact Details:
Dr. Sidney Peykar
Suncoast Aesthetics
1540 S Tamiami Trl, Ste 204
Sarasota FL 34239
2484 Caring Way, Suite B
Port Charlotte FL 33952
Phone: 941-752-7842
Source: Suncoast Aesthetics