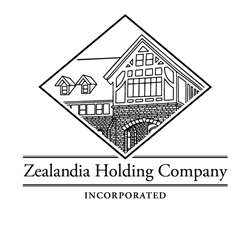 "We are grateful to GreenWorks as well as Zealandia Holding Company for hosting us at their spectacular venue."
ASHEVILLE, N.C. (PRWEB) June 01, 2018
Pollinators such as honey and other bee species are responsible for one in three bites we eat, and the reproduction of 90 percent of the world's wild plant species, and they're facing global declines due to habitat loss, poor nutrition, and pesticide exposure.
On May 9, Zealandia Holding Company donated their event space at Zealandia Castle in Asheville, North Carolina, to Bee City USA's social event announcing Asheville GreenWorks' taking the reins of local Bee City USA efforts to meet Asheville's commitment as the inaugural affiliate of the program.
Bee City USA is a nonprofit national organization that galvanizes communities to sustain pollinators by providing them with a healthy habitat, rich in a variety of native plants. With the aid of hundreds of volunteers, Bee City USA has adopted an "open source" model of program design that encourages towns, schools, libraries, garden clubs, individuals, and many others to use existing outreach programs and infrastructure to raise awareness and provide forage and habitat for pollinators.
The organization was founded in 2012 in Asheville and currently has 115 national affiliates, with each one leading its own Bee City USA education effort locally. Until Asheville GreenWorks, a grassroots ecology group focused on environmental cleanup and education, recently accepted the reins, the founding Asheville chapter was the lone stalwart to be led by the national program.
Phyllis Stiles, founder and director of Bee City USA and Bee Campus USA, said that Asheville GreenWorks has a proven track record of community engagement.
"They've been so supportive of us over the years, and have a long history of environmental education and conservation," she said. "We are grateful to GreenWorks as well as Zealandia Holding Company for hosting us at their spectacular venue."
Stiles says the two simplest tips for bee health in your backyard are to go native and wild with your plantings, and to use as few pesticides as possible.
Zealandia Holding Company, Inc., is a diversified company that has continuously expanded its offerings to timeshare owners and homeowners' associations through its family of subsidiaries dedicated to focusing on specific aspects of the hospitality and vacation ownership industry such as sales and marketing, member services, financing, collections, sailing vacations and property management.