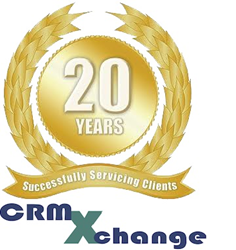 SARASOTA, Fla. (PRWEB) June 05, 2018
CRMXchange, celebrating over 1000 online webcasts and a leading online information resource for customer care/contact center professionals, announces a series of free educational events to address these vital issues. The schedule includes webcasts on topics such as Agent Experience, Workforce Forecasting, AI in the Contact Center, Cloud.
6/12 Best Practices: Empowering your Call Center Agents and Remote Workforce to Deliver A Great Customer Experience - Evolve IP
Contact centers with highly engaged workforce out-perform their competitors by 147%. How do organizations know they are making the best use of contact center technology to improve agent productivity & business efficiency? In this webcast we will discuss different aspects of contact center technology to help your call center agents and remote workers deliver a great customer experience.
6/14 Artificial Intelligence in the Contact Center - Creative Virtual, CallMiner, NICE Nexidia
ln the battle to achieve business differentiation by improving customer experience, artificial intelligence has become vital. As organizations work to implement digital transformation initiatives around AI, automation, and customer self-service, the contact center must play a key role to avoid creating silos that will damage the customer experience.
Solutions capable of understanding natural language and texting provide consumers with timely, accurate answers and use machine learning to respond more rapidly and resolve an expanding range of issues. View solutions that can make an immediate positive impact and deliver ROI.
6/14 -http:// 5 Best Practices for Migrating Your Contact Center to the Cloud- Cyara
Recently moved to the cloud, or considering it? A migration to any new platform is not without its challenges. How can organizations mitigate those challenges and ensure that they continue to deliver an outstanding customer experience? Register for this webinar and learn valuable insights based on working with contact center and CX leaders across the globe. http://crmxchange.com/webcast/migratingtothecloud/cyarajune2018.asp
6/19 http:// Diving into Data and Forecasting - Genesys
Most companies use inefficient forecasting methods. Structural limitations of planning spreadsheets restrict planners from using the most appropriate forecasting methods as well as prohibit selecting all of the items that are most important for accurate planning.
Join us we discuss: the data required to develop good forecasts, metrics which are most important for accuracy (some are counter intuitive), best methods for forecasting time-series data, the "ideal" mathematical forecasting process.
About CRMXchange
CRMXchange is the premier destination for information on customer relationship management solutions, including customer interaction best practices, CRM programs, training, and other valuable industry resources. To view the full schedule of upcoming webcasts for the year and to register for individual sessions, visit http://www.crmxchange.com/call_center_webcasts.asp