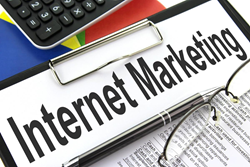 The best time to adjust strategy is well before such obvious signs of a problem as rapidly dropping Google rankings or a poor conversion rate shows up.
LOS ANGELES (PRWEB) May 31, 2018
Shahab Saba, President and CEO of Los Angeles digital marketing firm Cyberset, says that the need to continually refresh strategy is a constant in the online world. Specifically, a May 23 article on Forbes offers four signs that the writer believes indicate that a marketing strategy needs an overhaul. Mr. Saba says relatively small course corrections are always preferable to major renovations. The online marketing specialist says that the best time to adjust strategy is well before such obvious signs of a problem as rapidly dropping Google rankings or a poor conversion rate shows up. He adds that, an important element of marketing on today's Internet is constant monitoring of all aspects of a web site's progress -- in terms of the number of visitors, how long they remain at the site, and how many of them later become customers or clients. The same applies to social media and other types of online outreach marketing.
Mr. Saba says that he and his Internet marketing services team at Cyberset have spent decades learning the intricacies and secrets of web marketing and can dedicate their time to fine tuning campaigns and looking at every aspect of a marketing strategy. The goal, says Mr. Saba, is always to ensure that digital marketing efforts are producing an appropriate return on investment and to see if there are ways to boost it even further. He also adds that business of all types – from medical and legal practices to retail stores, restaurants, and e-commerce start-ups – need to employ multiple strategies, but also not waste their time on avenues that are unlikely to be productive.
For example, Mr. Saba say that pay-per-click (PPC) marketing can be extremely productive, particularly for a new business or campaign, but it needs to be properly guided. Using keywords that may not be precisely targeted, or advertising on the wrong sites, can lead to too few potential customers showing up at a given site, or too many virtual window shoppers who may be curious but who may not be in a given business's target audience. Mr. Saba says that expertise from knowledgeable professionals, who are in touch with all of the latest online developments, is the only way to be sure to avoid very expensive beginners' errors in online marketing.
About Cyberset
Cyberset Corp is a respected leader in the field of digital marketing, an area that has become crucial to the success of nearly all businesses. Cyberset's team is comprised of top-tier web strategists, graphic designers, developers and writers. The firm says that it has transformed countless new and moderately successful websites into bustling marketing powerhouses.
For further information about how Cyberset can build a business's marketing power, call today for a free consultation at 818-962-0730, or contact the company online at http://www.Cyberset.com.