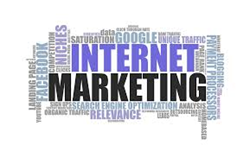 There's a great deal more to reputation management than being polite on the Internet
LOS ANGELES (PRWEB) May 31, 2018
Shahab Saba, President and CEO of Los Angeles digital marketing firm Cyberset, says that reputation management is becoming a topic few businesses can afford to avoid. He notes that a May 17 article in Entrepreneur offers four suggestions for how businesses can maintain and improve their reputation online. He says such tips as maintaining a presence on social media and responding in a thoughtful manner to negative comments, make a great deal of sense. He adds that there's a great deal more to reputation management than being polite on the Internet, however.
Mr. Saba says that it seems like nearly every day now that a major business or celebrity gets into serious trouble because of an embarrassing video or an offensive online remark. However, while such dramatic problems will likely never happen for most organizations, more mundane reputation issues still have the potential for doing serious harm, says the CEO. It's tremendously important that social media powerhouses like Yelp are monitored on a regular basis, but it's also essential to know just the right way to respond to bad reviews to reduce their harm and also to good reviews in order to maximize their benefits. There's a lot more to it than common sense, says Mr. Saba.
It gets even more complex, says Mr. Saba, when professionals have a negative incident in the past -- such as a lawsuit – that will turn up in searches and which have the potential to scare off potential clients or customers. In a case like this, Mr. Saba says that pushing negative material farther down on a web suit is doable, but it is also a multifaceted and difficult task on many levels. In a situation like that, Mr. Saba says that businesses small and large are typically better off letting genuine web experts handle their reputation management.
About Cyberset
Cyberset Corp is a respected leader in the fields of reputation management and Internet marketing services. Cyberset's team is comprised of top-tier web strategists who have been studying how information spreads online for decades and who understand areas that even many professionals may not have yet noticed. Also on board at Cyberset are some of Southern California's finest graphic designers, web developers, and content writers.
For further information about how Cyberset can handle reputation management or digital marketing, call 818-962-0730 for a free consultation. You can also reach contact the company online at http://www.Cyberset.com.